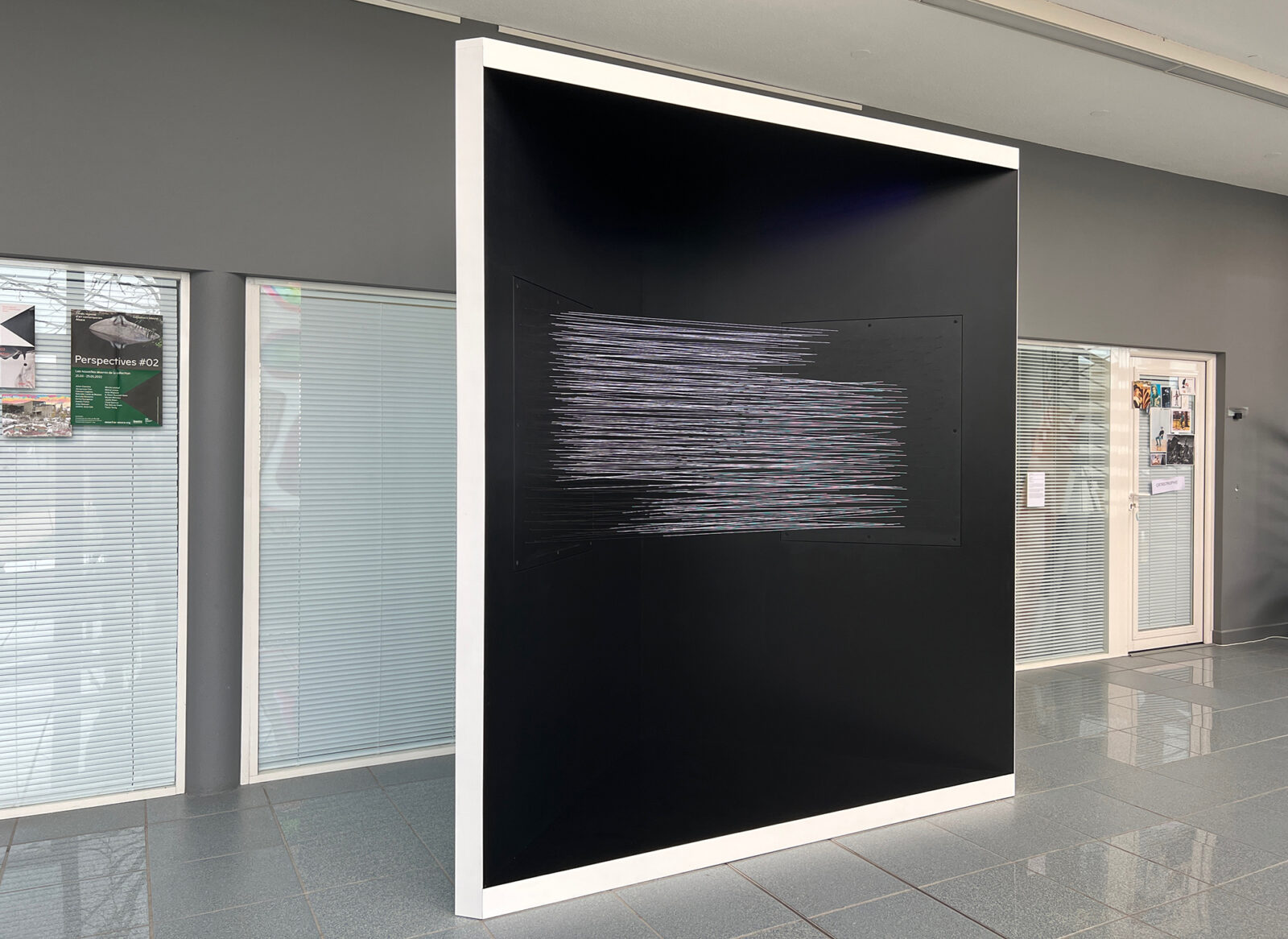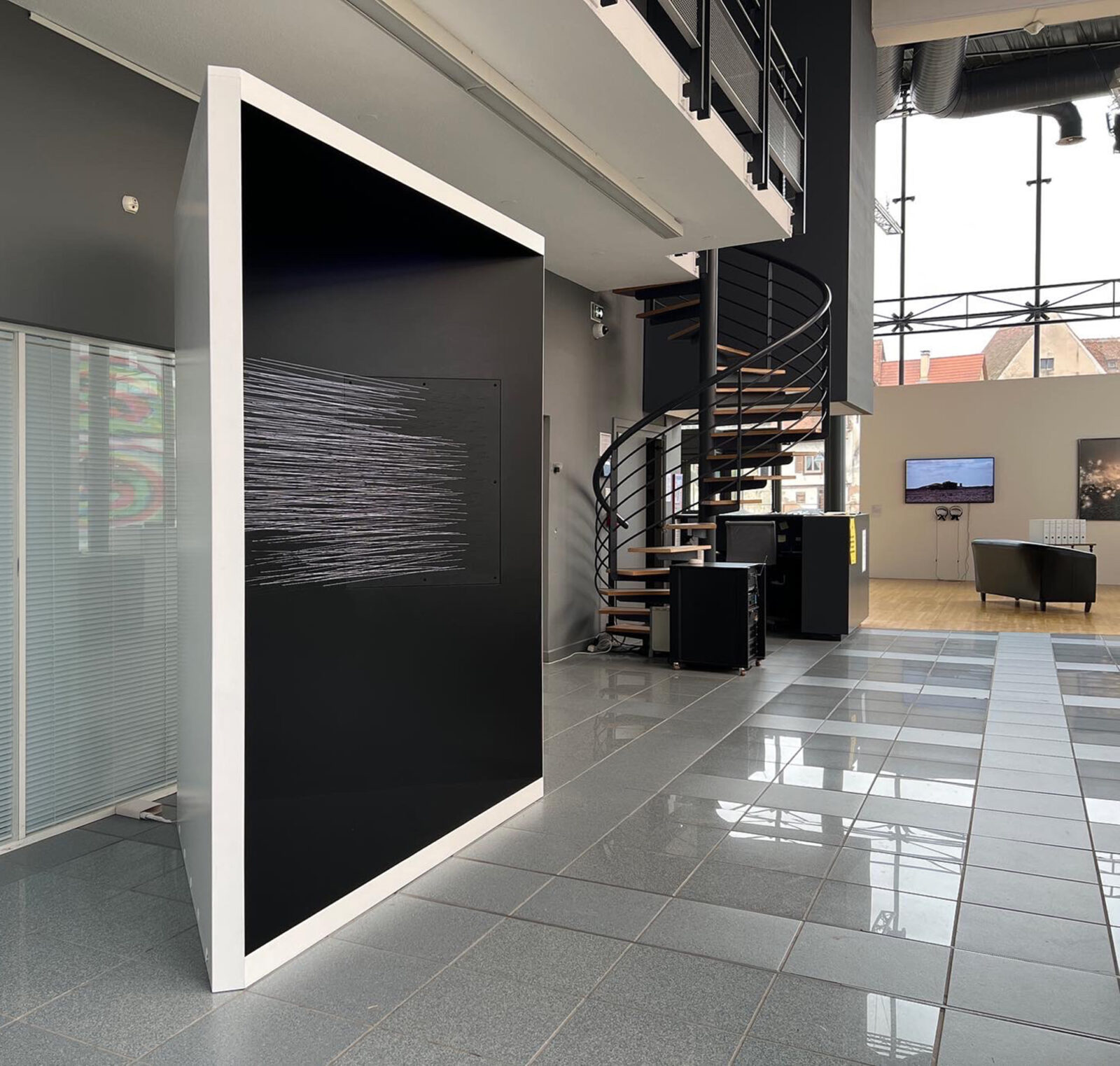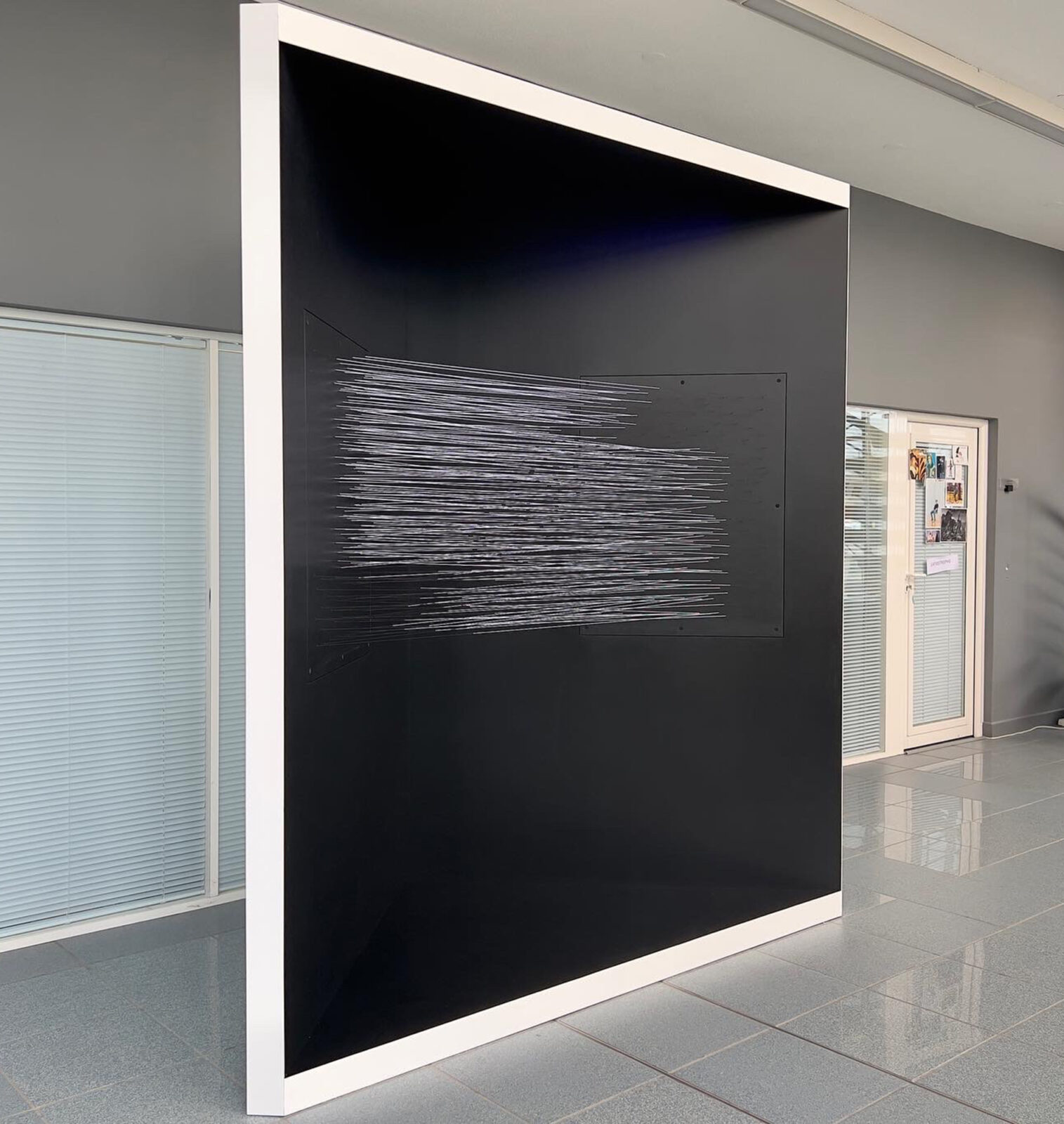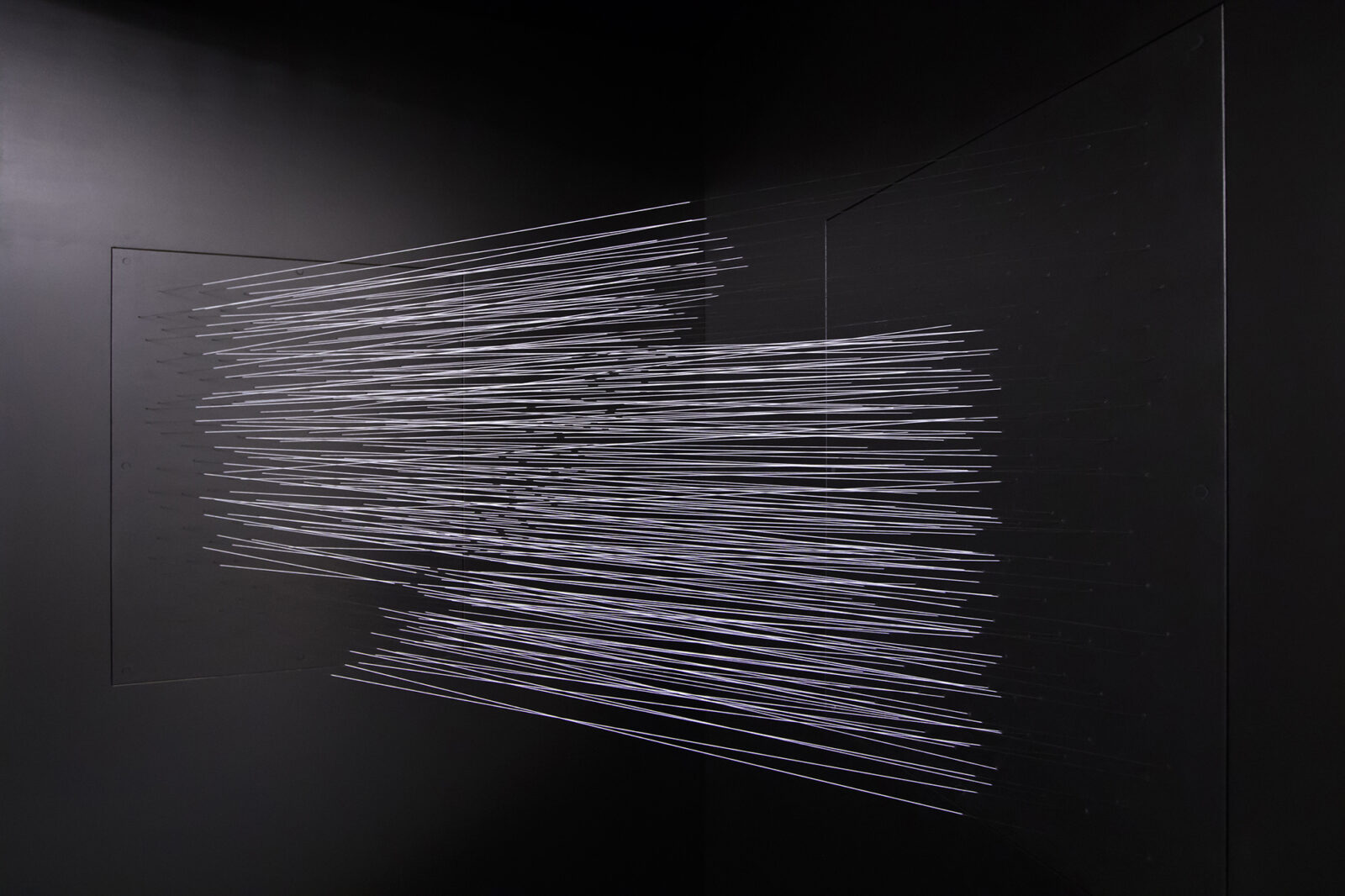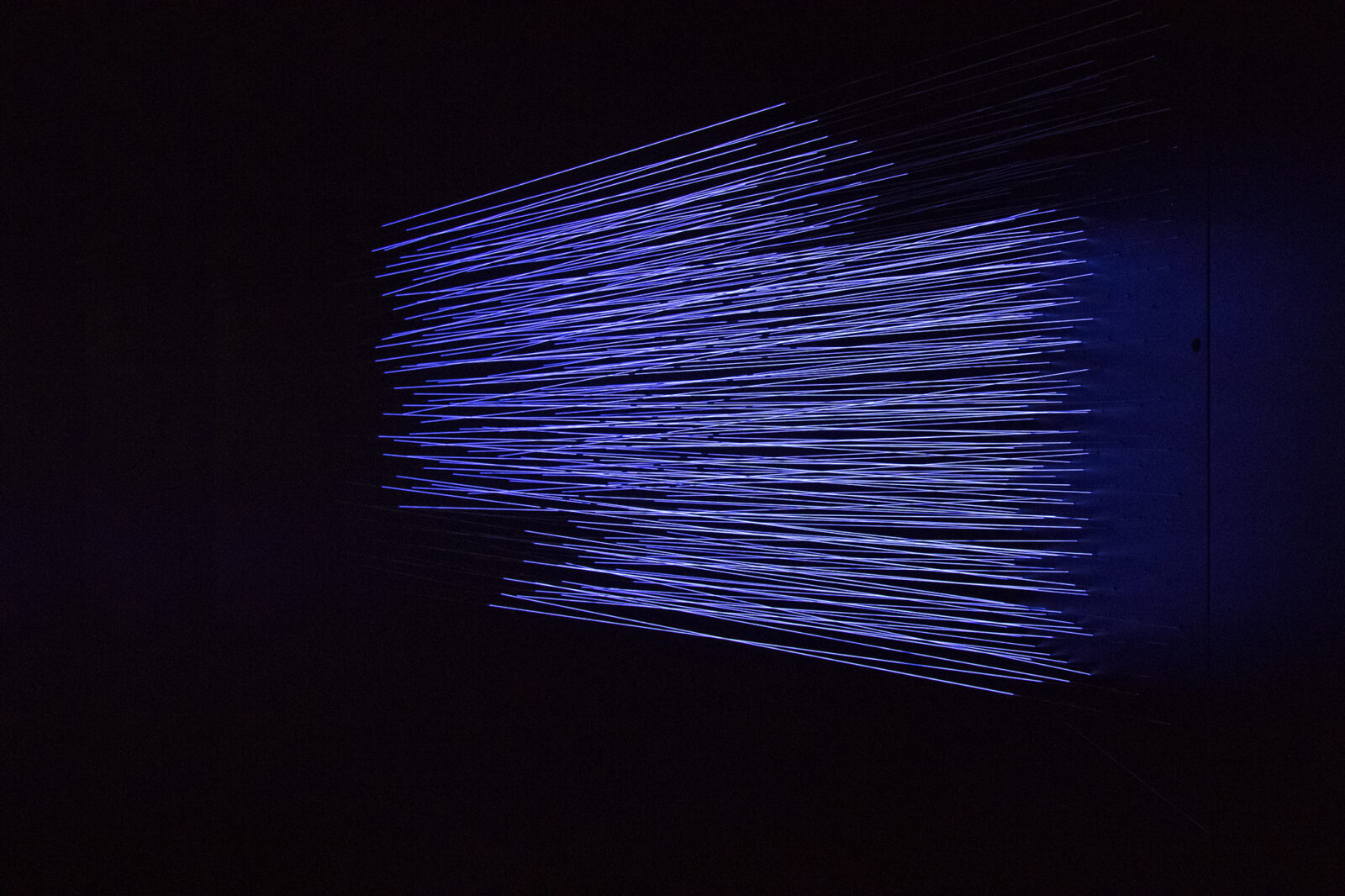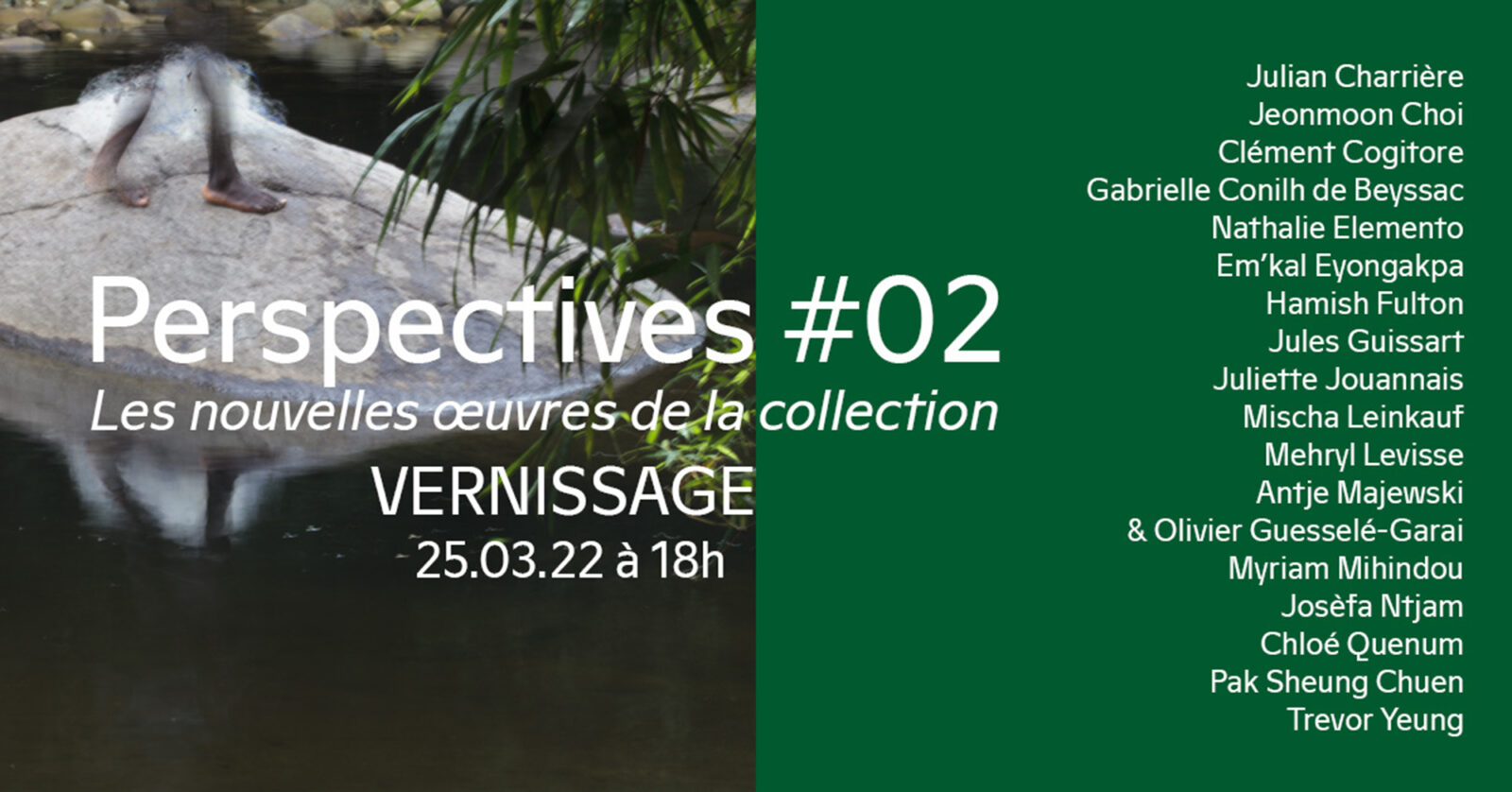 Perspectives #02
Les nouvelles œuvres de la collection

Vernissage: 25.MARCH 2022 / 18h – 20h30
Duration: 25.MARCH – 29 MAY 2022
FRAC ALSACE – Fonds Régional d'Art Contemporain Alsace
1 route de Marckolsheim
F – 67600 SÉLESTAT
https://frac-alsace.org/de/austellung/perspectives-02/
ARTIST
Juliette Jouannais, Julian Charrière, Jeongmoon Choi, Clément Cogitore, Gabrielle Conilh De Beyssac, Nathalie Elemento, Em'kal Eyongakpa,
Hamish Fulton, Jules Guissart, Mischa Leinkauf, Mehryl Levisse, Antje Majewski, Olivier Guesselé-Garai, Myriam Mihindou, Josèfa Ntjam,
Sheung Chuen Pak, Chloé Quenum, Trevor Yeung.
EN
Perspectives is the second part of a multi-part exhibition, each presenting a selection of the new collections purchased in 2019 and 2020. The new acquisitions are formally of great diversity and include photography, drawing, sculpture, object, video, and performance. They bring together well-known artists and those to be discovered. Many works deal with man's relationship to his natural or virtual environment, as well as the concept of (bio)diversity, taking an interdisciplinary approach that links art with science, ecology, economics, and popular culture. The selection of works is complemented by a documentary presentation of the collections acquired, which provides an insight into the working methods of a public collection.
DE
Perspectives ist der zweite Teil einer mehrteiligen Ausstellung, die jeweils eine Auswahl der neuen Ankaufe der Jahre 2019 und 2020 präsentiert. Die neuen Ankäufe sind formell von einer großen Diversität und umfassen Fotografie, Zeichnung, Skulptur, Objekt, Video und Performance. Sie vereinen bekannte Künstler und solche, die es zu entdecken gilt. Viele Werke beschäftigen sich mit dem Verhältnis des Menschen zu seiner natürlichen oder virtuellen Umgebung sowie dem Konzept der (Bio-)Diversität und verfolgen einen interdisziplinären Ansatz, der Kunst mit Wissenschaft, Ökologie, Wirtschaft und Populärkultur in Verbindung bringt. Ergänzt wird die Auswahl der Werke durch eine dokumentarische Präsentation der Ankäufe, die einen Einblick in die Arbeitsweise einer öffentlichen Sammlung gibt.