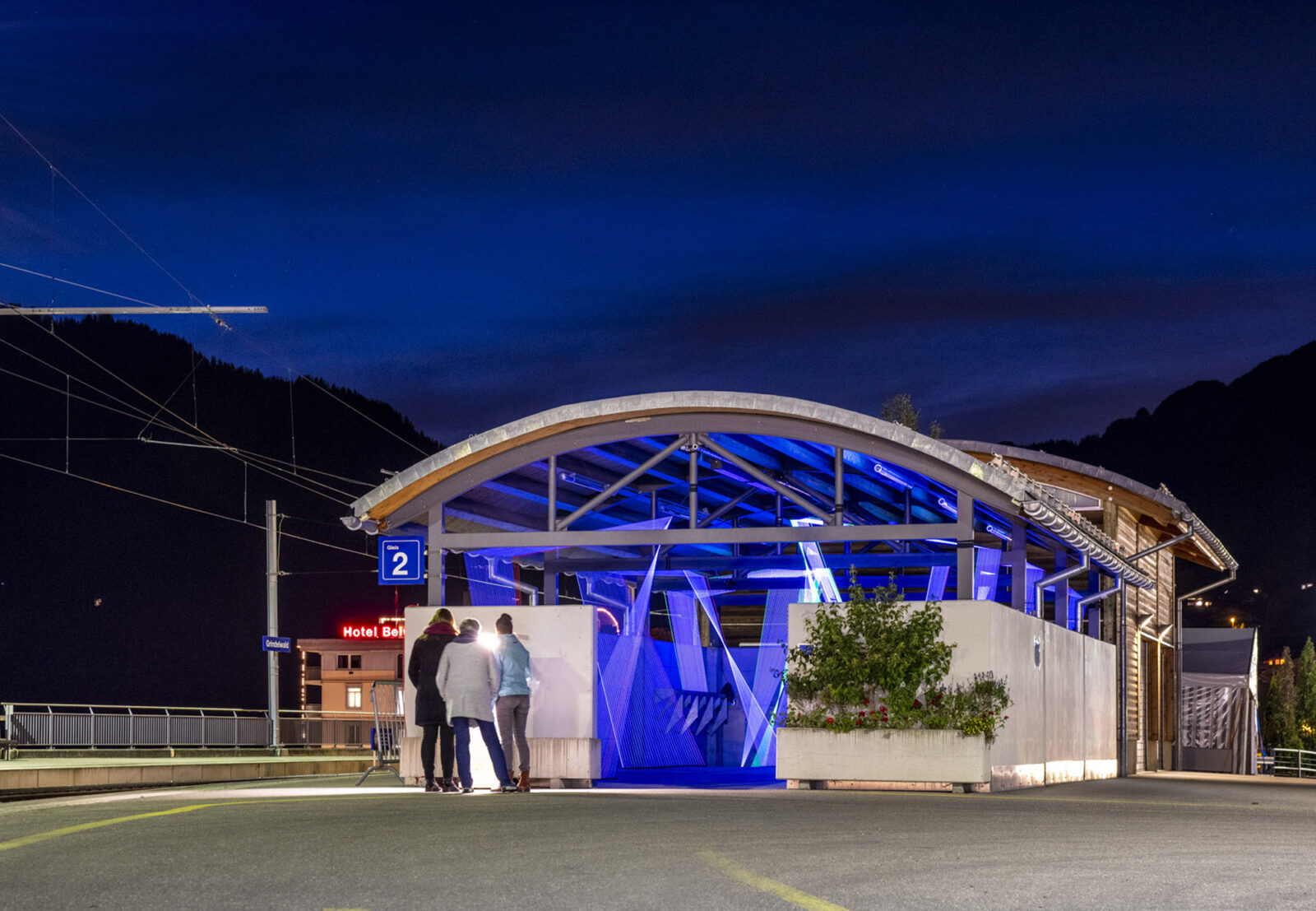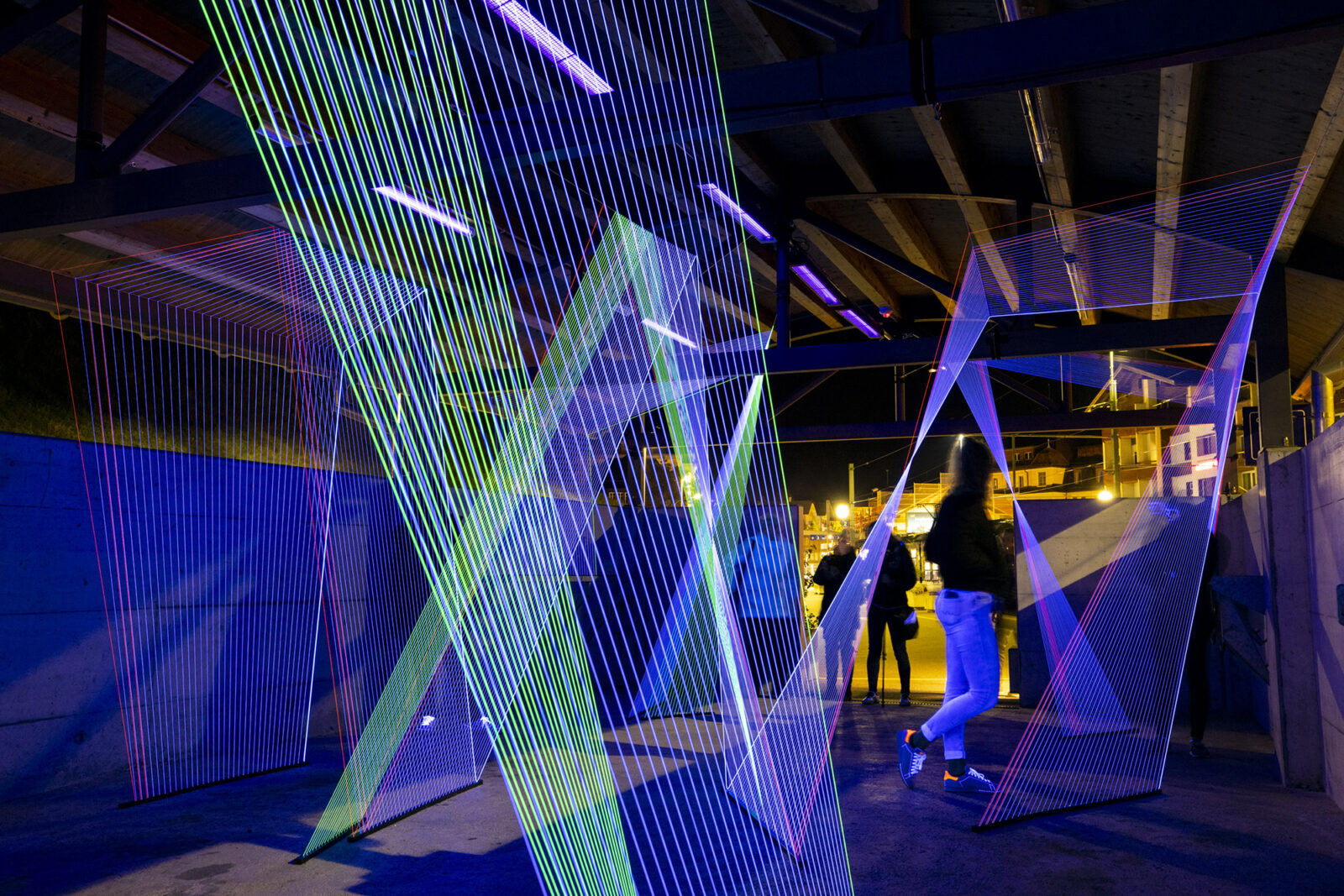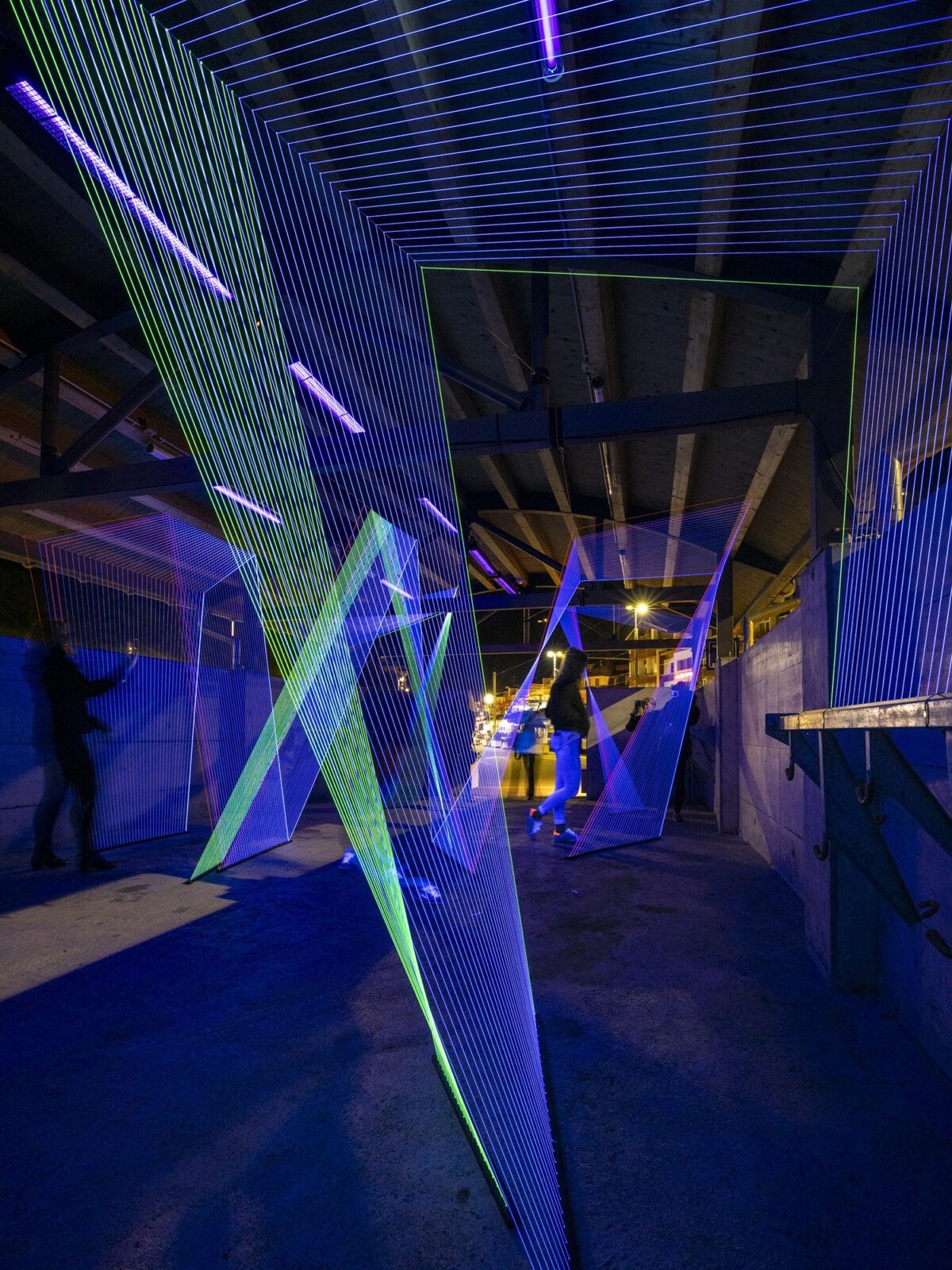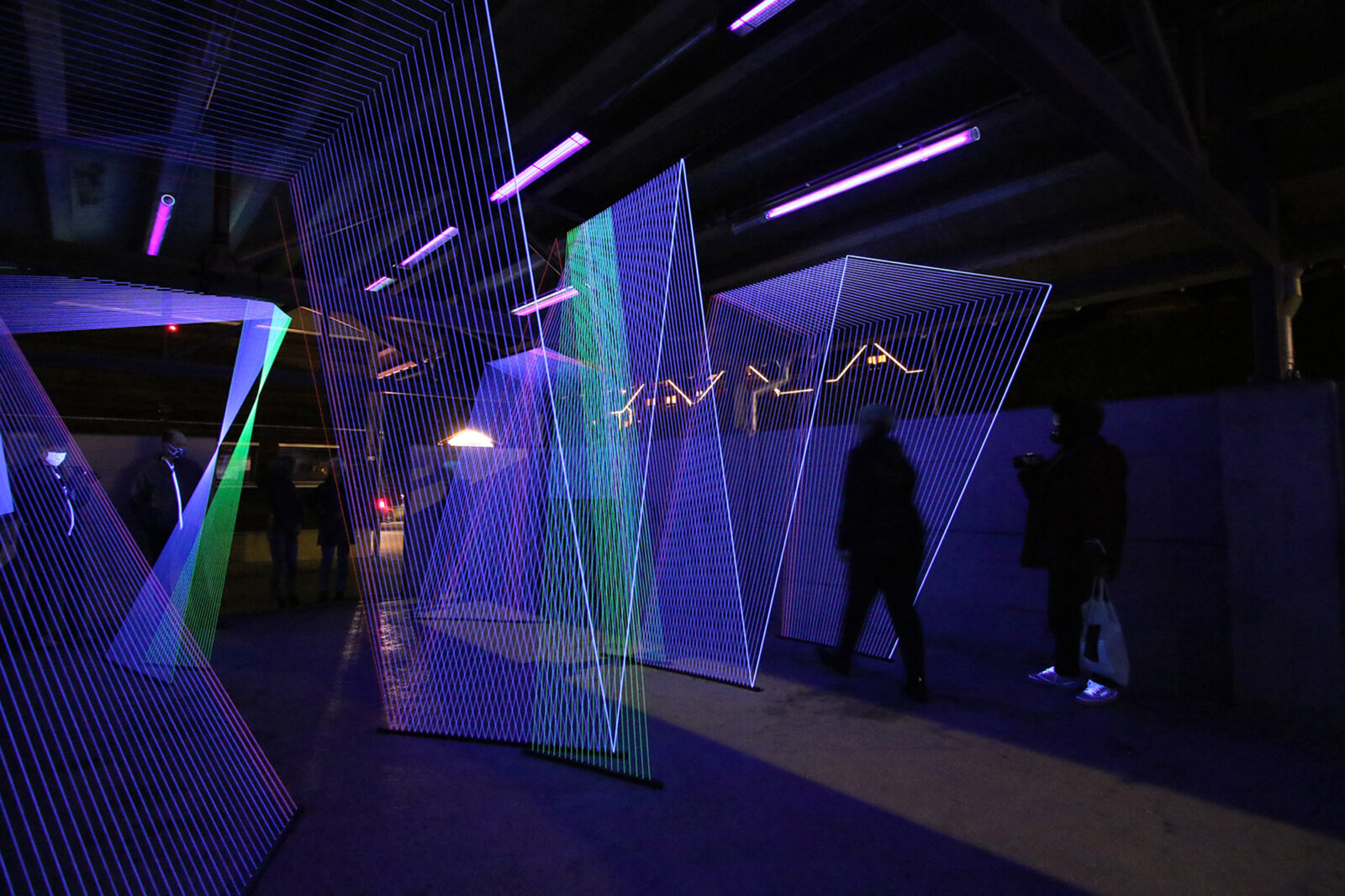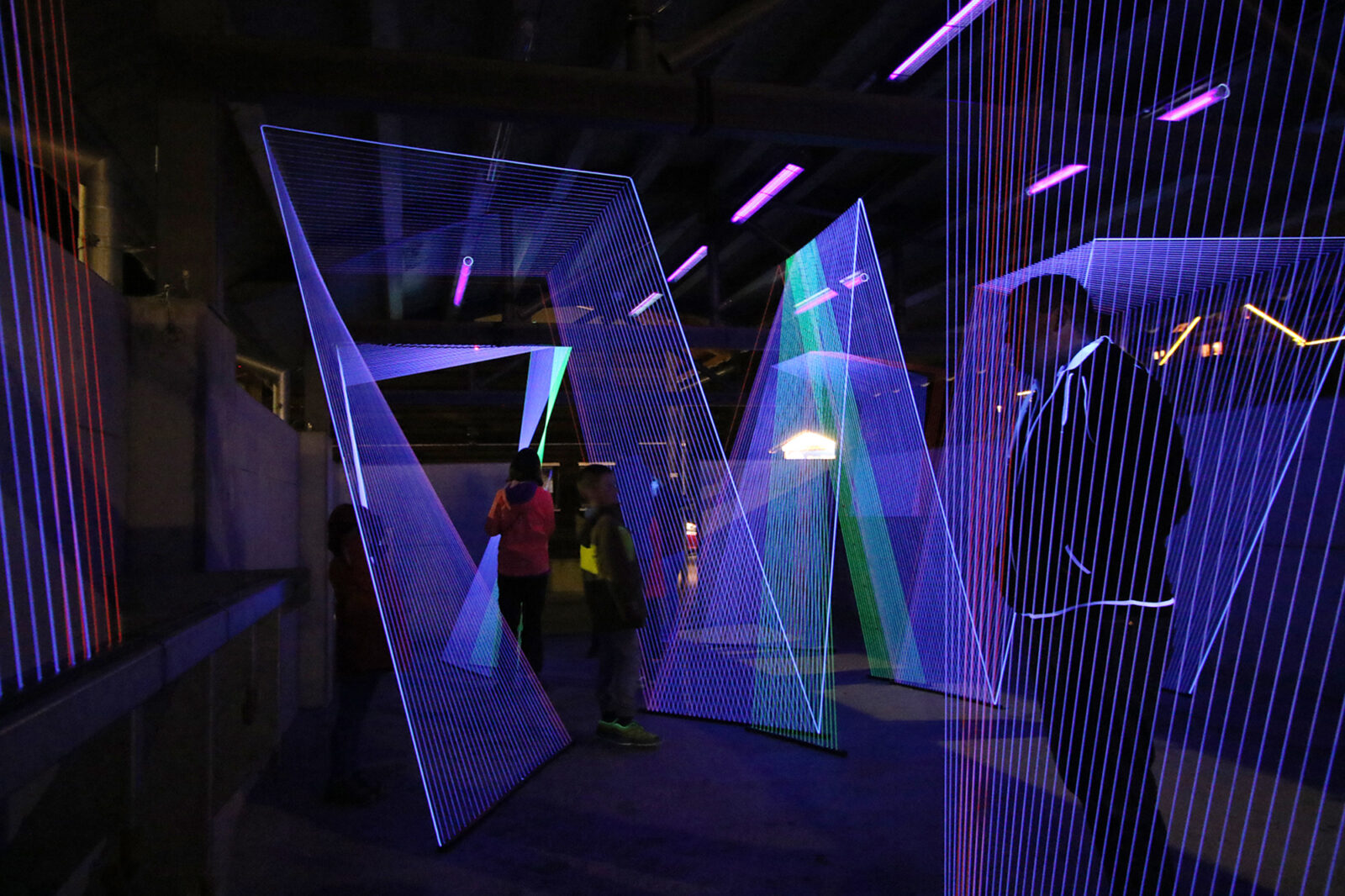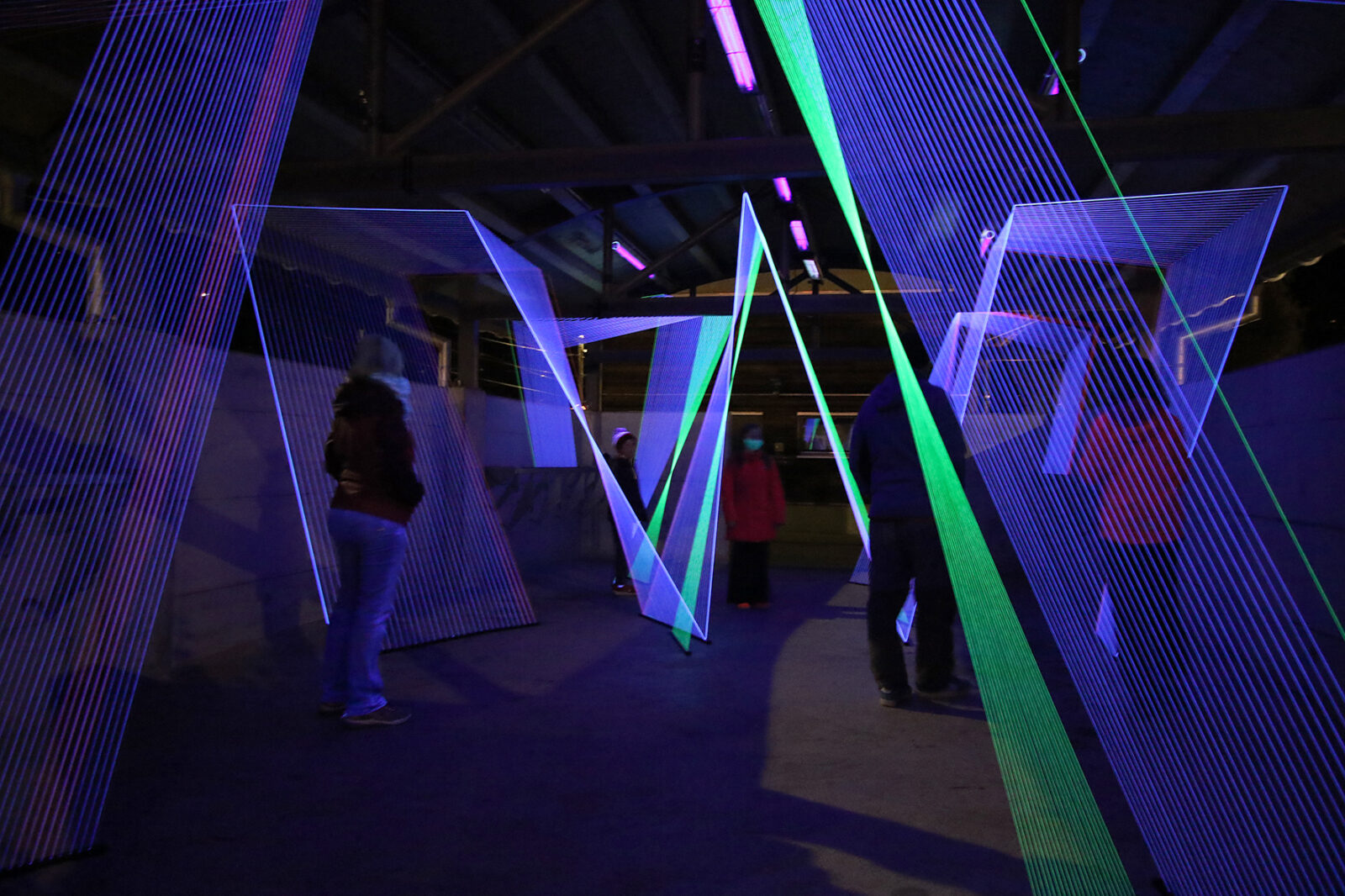 Light Art Grindelwald
09. October – 18. October 2020 | 18:00 – 23:00
New light art festival in the Bern Oberland
ARTISTS
Jeongmoon Choi (DE/KOR), Robert Montgomery (UK), CKÖ (CH), Georg Lendorff (CH), Simon Broggi (CH), Lukas Truniger (CH/F)
Marcus Pericin & Florian Bachmann / Farb-Licht-Zentrum ZHdK (CH)

The artistic director of Light Art Grindelwald: Ursina Wirz (CH)
From 2020, the new light art exhibition Light Art Grindelwald (LAG) will take place in Grindelwald every year in October. Eight national and international light artists are exhibiting light art works in the public space in the center of Grindelwald, in front of the impressive backdrop of the Eiger north face. The topic of "Calmness" invites reflection and fits in perfectly with the current time of reflecting on true values.
Light Art Grindelwald takes place from October 9th to 18th, 2020, daily from 6pm to 10pm.
Numerous light art festivals have sprung up in Switzerland in recent years. Light Art Grindelwald understood in contrast, less than festival, but as an exhibition in a public space and provides the artists * inside and their artwork at the center, which provides uninterrupted artistic experience. The audience stays free admission, free to move and to deal on their own with the light artworks. Light Art Grindelwald fits in very well with today's times. The distance to other exhibition visitors can be maintained at all times.
For this year's edition of Light Art Grindelwald, the topic of "Calmness" was chosen even before public life in Switzerland came to a standstill in spring 2020, which now fits very well with the current times. It is the quiet moments that are so important for a conscious life, that bring new ideas and broaden the horizon. And those looking for it have always found silence in the mountains. Be it on the banks of a mountain lake, in the snow that muffles all noises and gently envelops the villages or on lonely hikes. Numerous artists, painters and writers withdrew to the mountains to work undisturbed and found inspiration in the mountains.
For Light Art Grindelwald, the light artists invite you to linger and contemplate with their works of art, giving visitors moments of relaxation and absolute presence in the moment. Physical perception is an essential part of the works of art. The dialectical play with light and shadow is at the same time one of the oldest, but also the most advanced artistic means of expression. Light Art Grindelwald presents a varied selection of light art works that re-map the interplay of light and darkness, space and time, material and media, pigment and color, optics and perception.
In experimental and site-specific arrangements, the artists examine the relationships between people and their surroundings with light as a medium of perception.
The viewer no longer stands in front of a work – but often in the middle of it. The spheres of light, space, atmosphere and perception in the interplay of art and technology are central. Light art is also ideally suited for entry into contemporary art. Light Art Grindelwald is a new fixed point in the art calendar of Switzerland and the Bernese Oberland – a region that has previously known few art events.
www.grindelwald.swiss/lightart
Medienmitteilung_LightArt.pdf  (German Version)