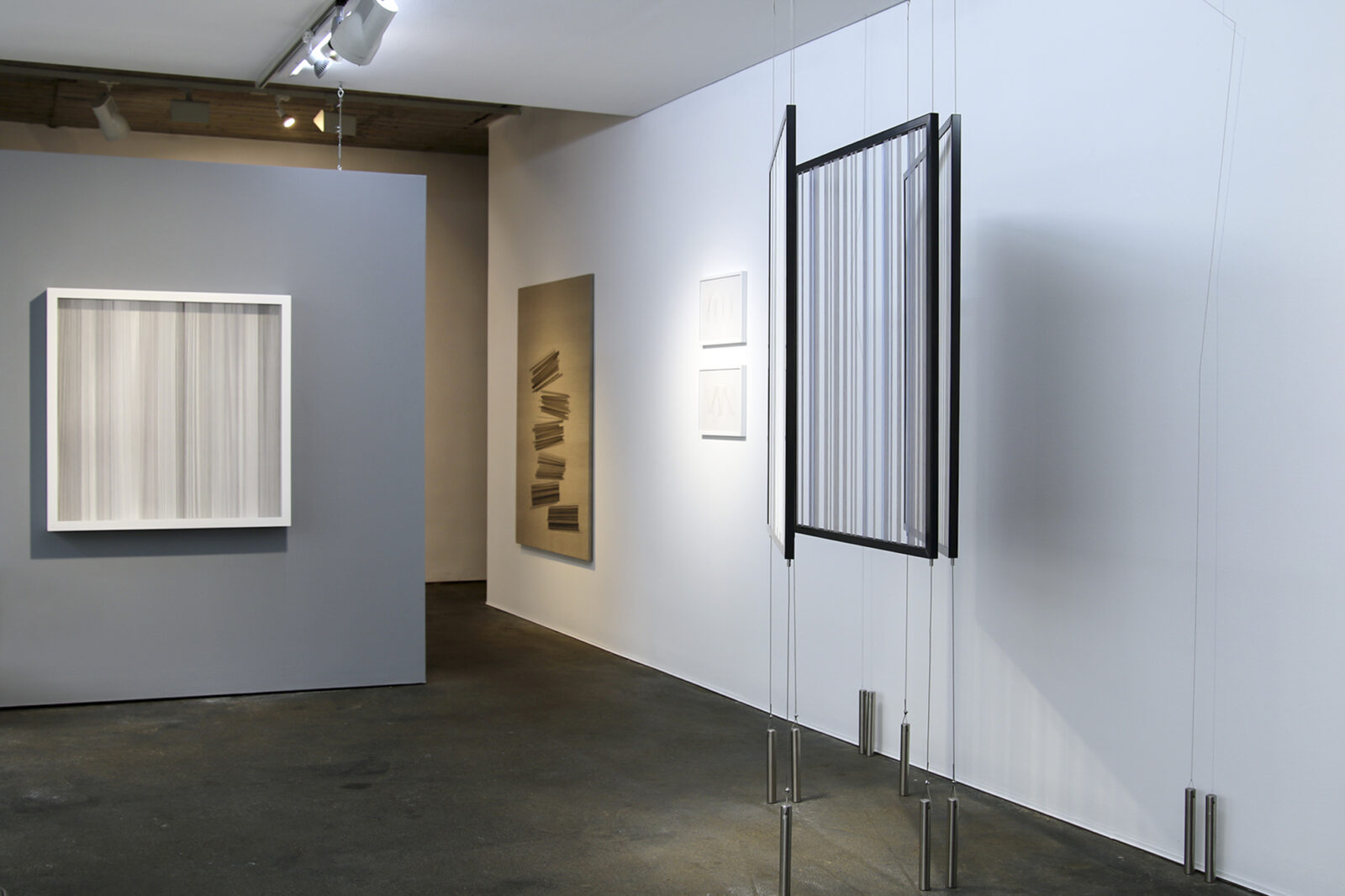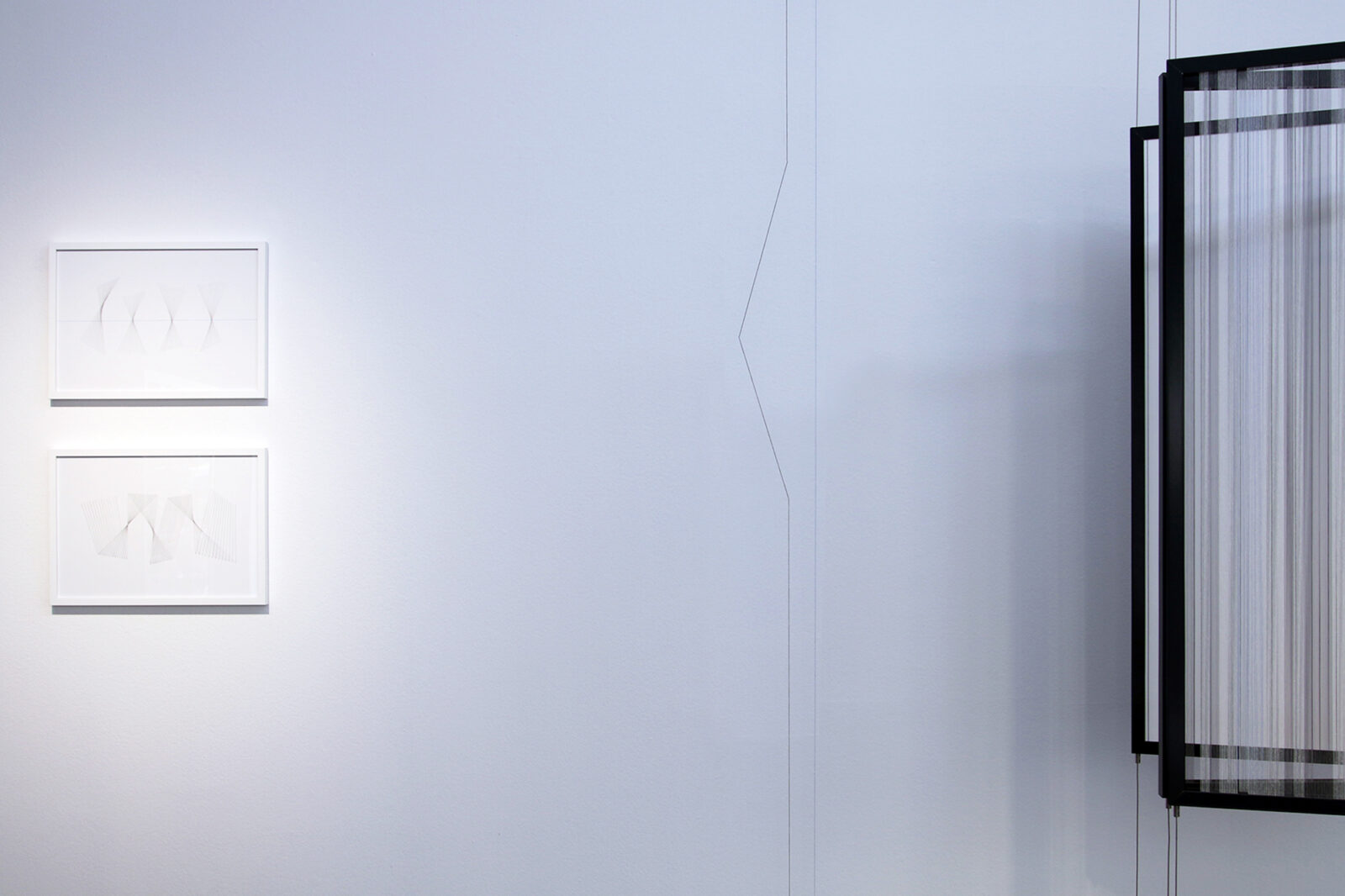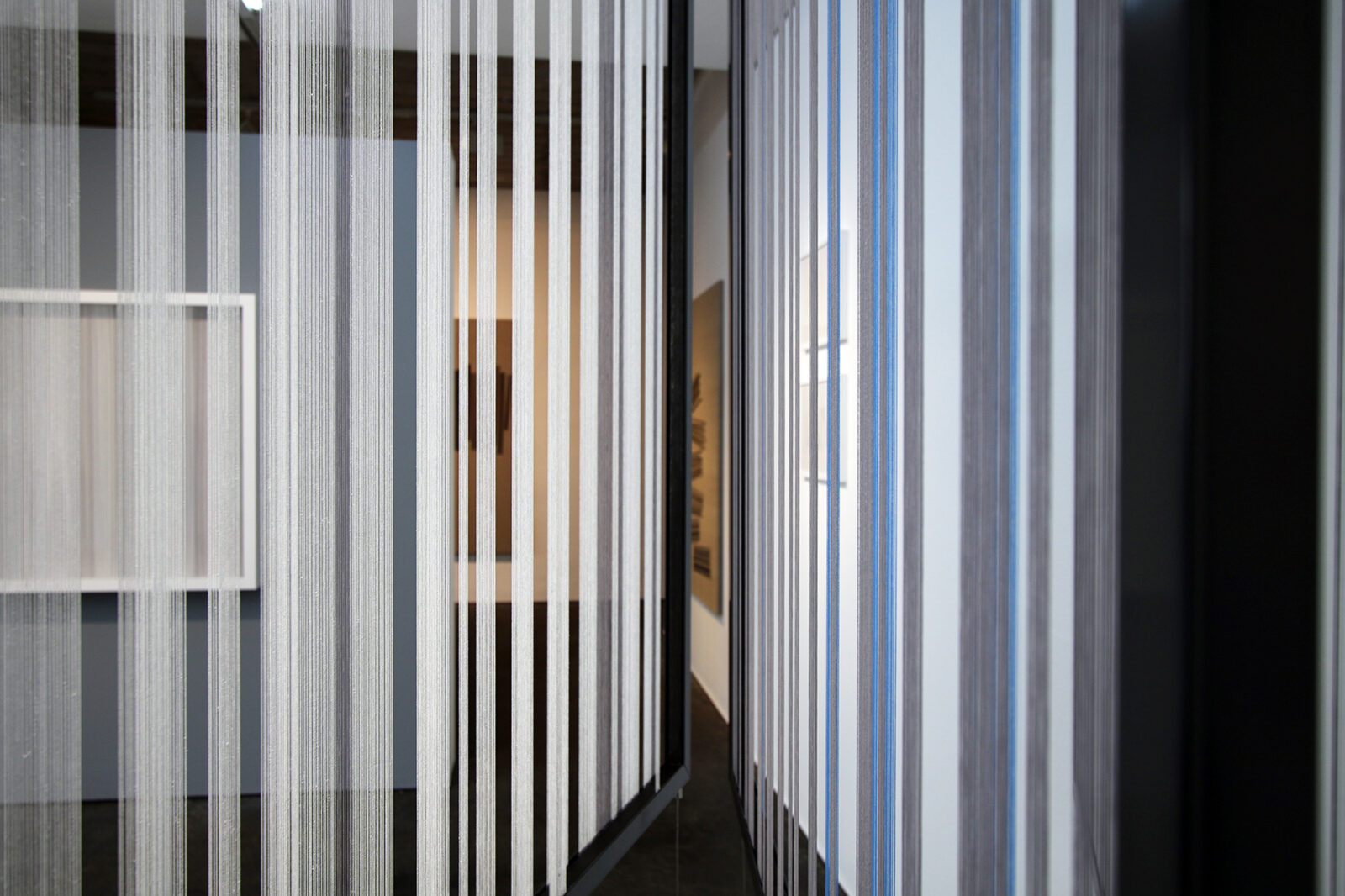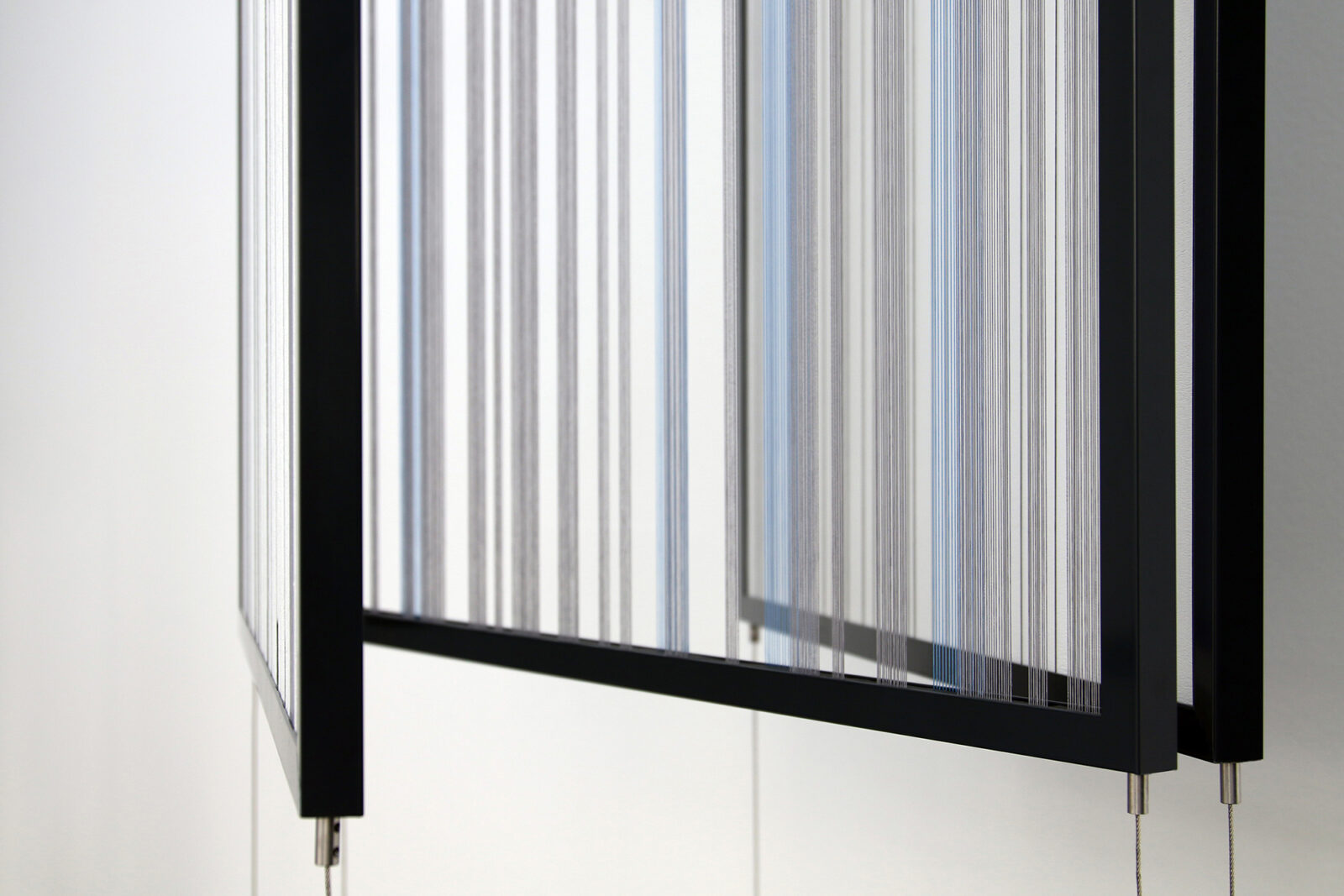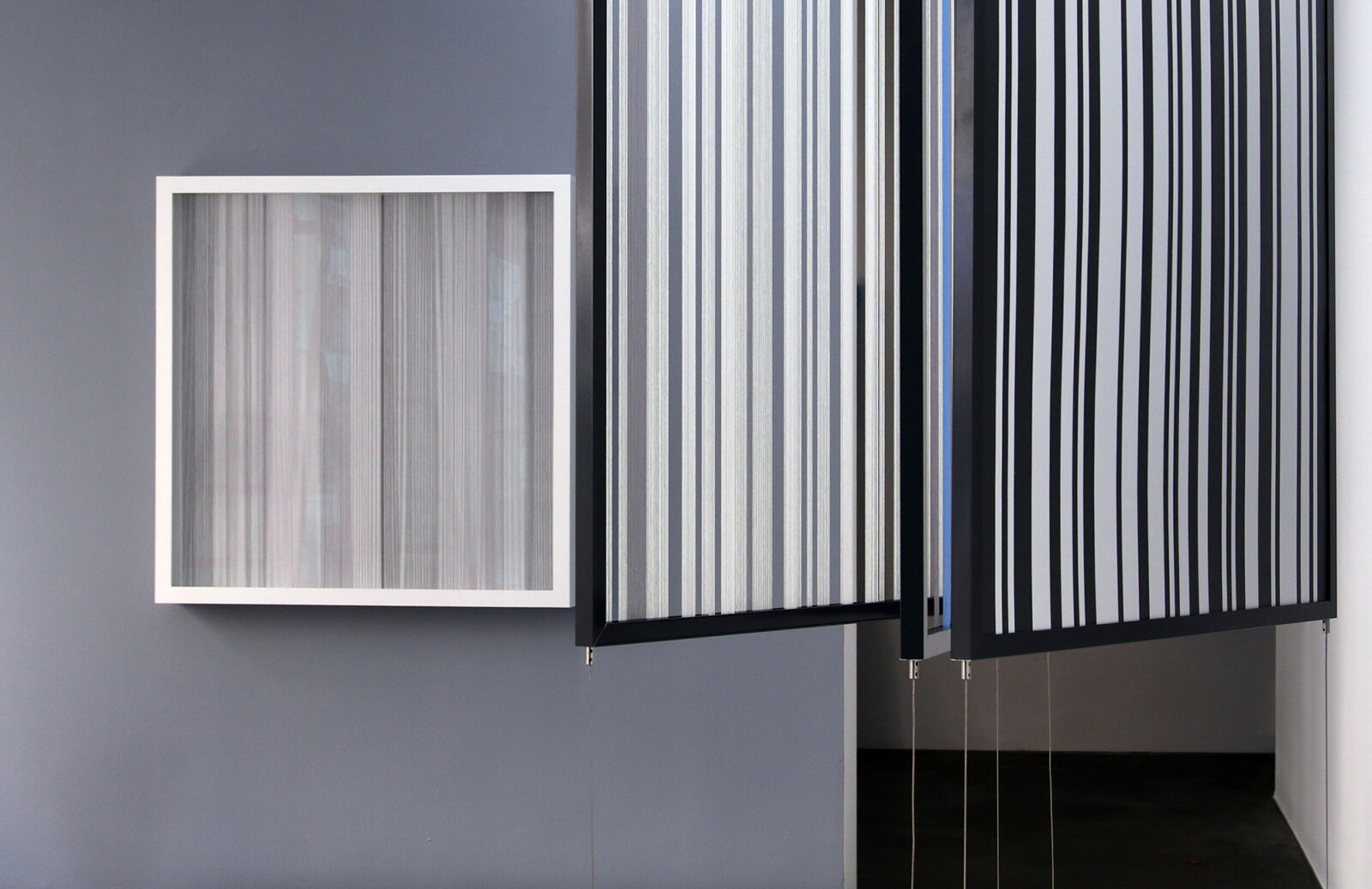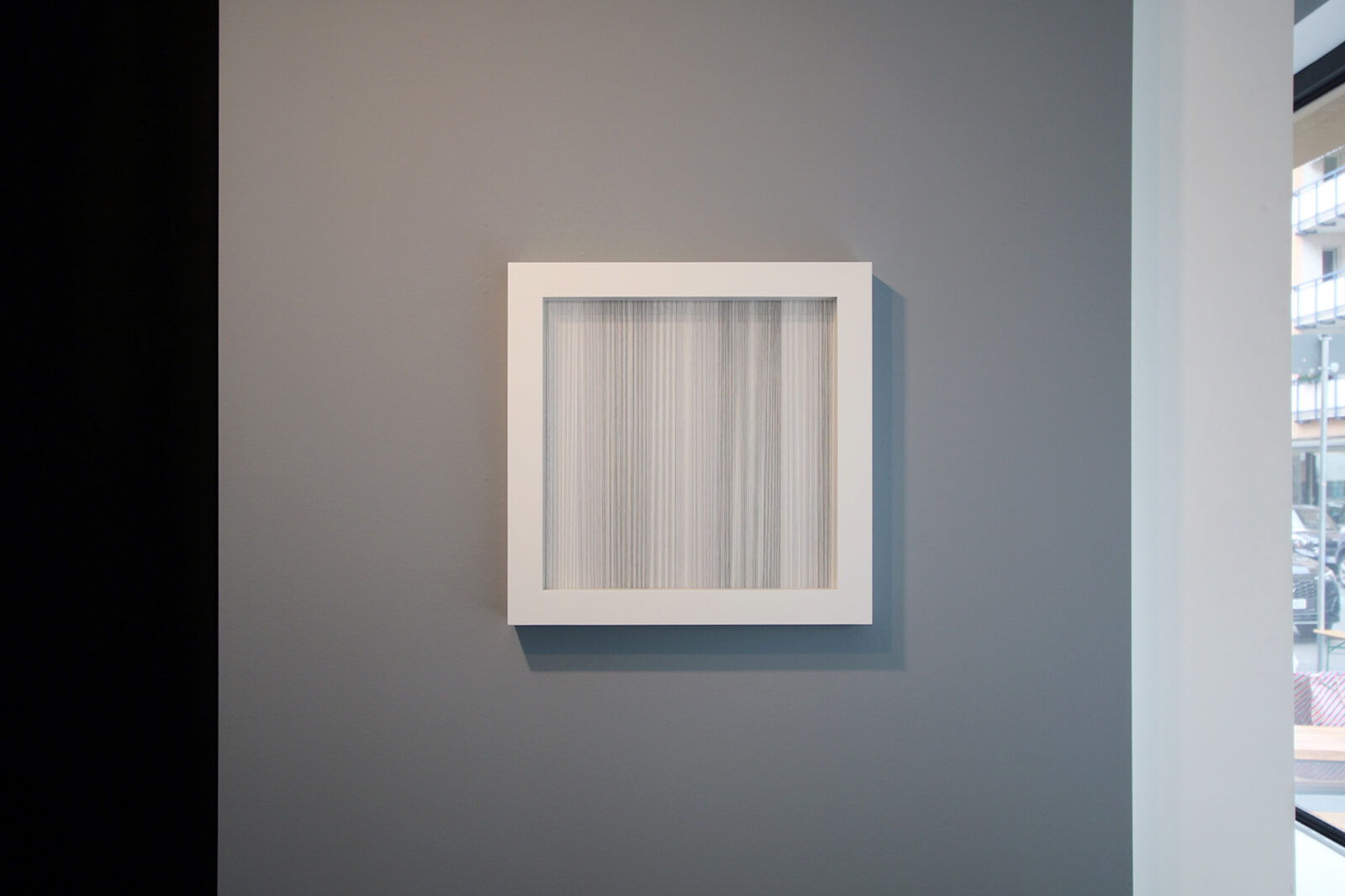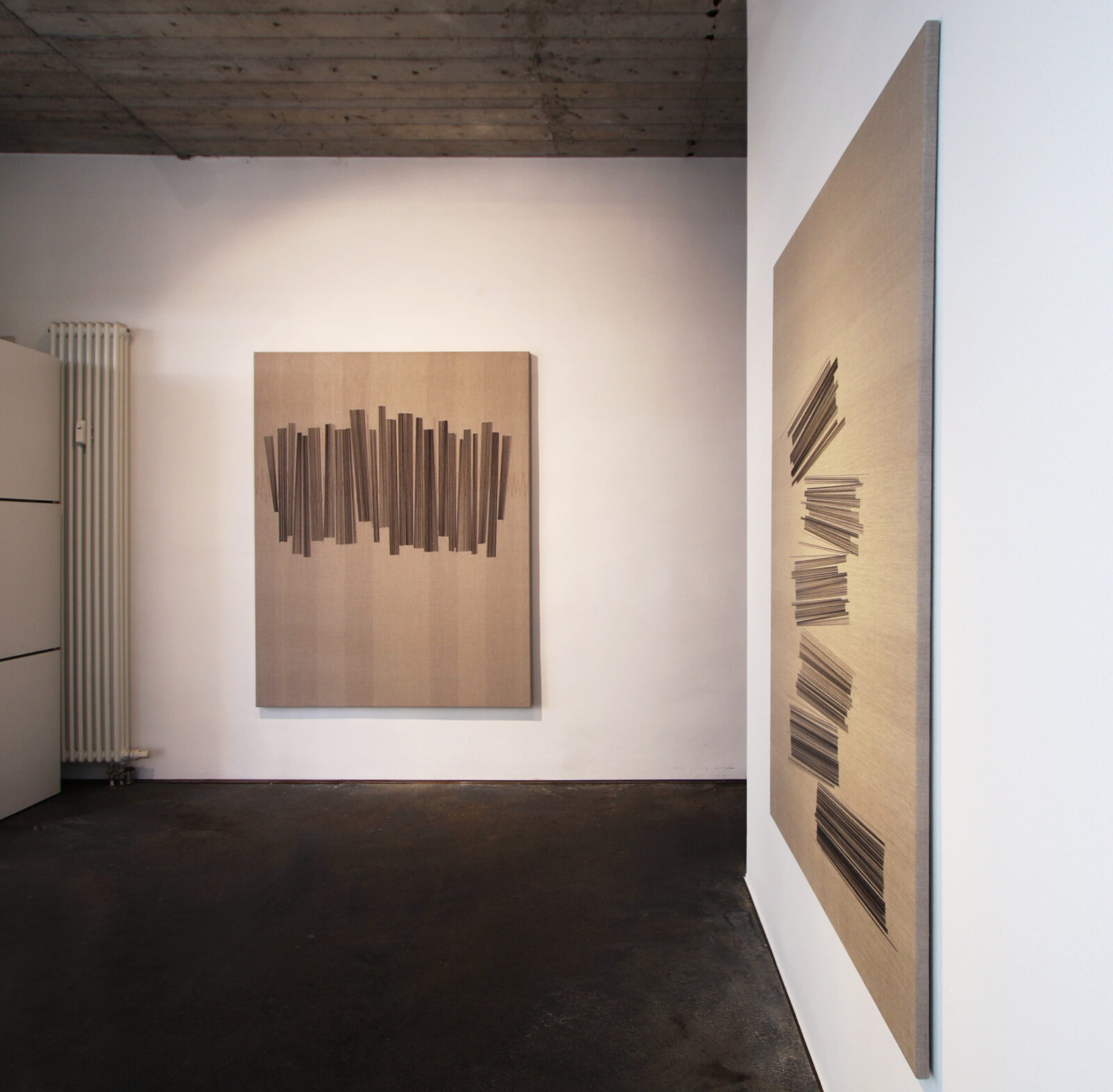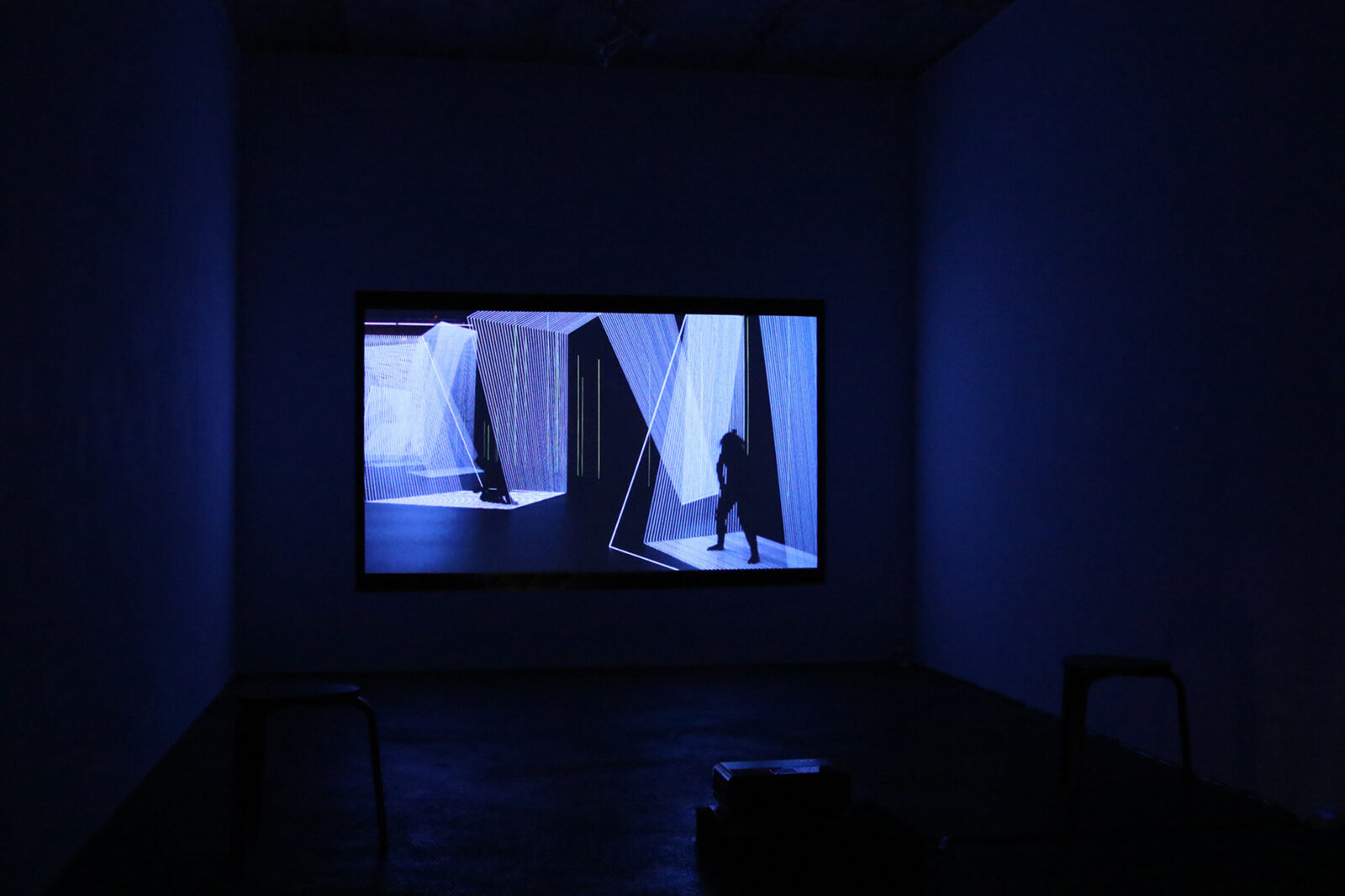 INVISIBLE MOVEMENT
4. September – 17. October, 2020
Galerie Maurer, Frankfurt
Solo Exhibition
DE
Die koreanische Künstlerin Jeongmoon Choi verbindet in ihren künstlerischen Arbeiten in einem kreativen Prozess östliche und westliche Kultur, dabei stehen die Themen Linie und Raum, Bewegung und Zeit, Körper und Umwelt im Mittelpunkt ihres Schaffens. In ihren mit handwerklicher Präzision gefertigten Arbeiten beschreibt JC durch klare geometrische Bildelemente wie Linien und Flächen das Verhältnis zwischen besonderen Naturphänomenen, naturwissenschaftlicher Erkenntnis und moderner Technik und übersetzt dieses Beziehungsgeflecht in konkrete Kunst. In ihrer dritten Einzelausstellung in der Galerie Maurer bildet die Künstlerin mit ihren neuesten Arbeiten unter dem Titel INVISIBLE MOVEMENT Naturphänomene ab, die für das menschliche Auge nicht sichtbar sind, aber mithilfe moderner Technologien aufgezeigt werden können, und die daraus resultierenden Spuren in der Natur. So wird zu diesem Thema unter anderen Arbeiten auch ein Performance-Video mit Sound zu hören und zu sehen sein, und installative Objekte, die durch die Aktivität des Betrachters scheinbar unsichtbare Ereignisse sichtbar machen.
EN
The Korean artist Choi Jeongmoon combines her artistic work in a creative process eastern and western culture, while on the topics of line and space, movement and time, body and environment at the focus of her work.
In her works, which are made with precise technique, JC uses clear geometric picture elements such as lines and surfaces to describe the relationship between special natural phenomena, scientific knowledge and modern technology and translates this network of relationships into concrete art. In her third solo exhibition at Galerie Maurer, the artist depicts natural phenomena with her latest work entitled INVISIBLE MOVEMENT, which are invisible to the human eye, but can be shown using modern technologies, and the resulting traces in nature. Among other works, a performance video with sound can be heard and seen on this theme, as well as installation objects that make apparently invisible occasion visible through the activity of the viewer.