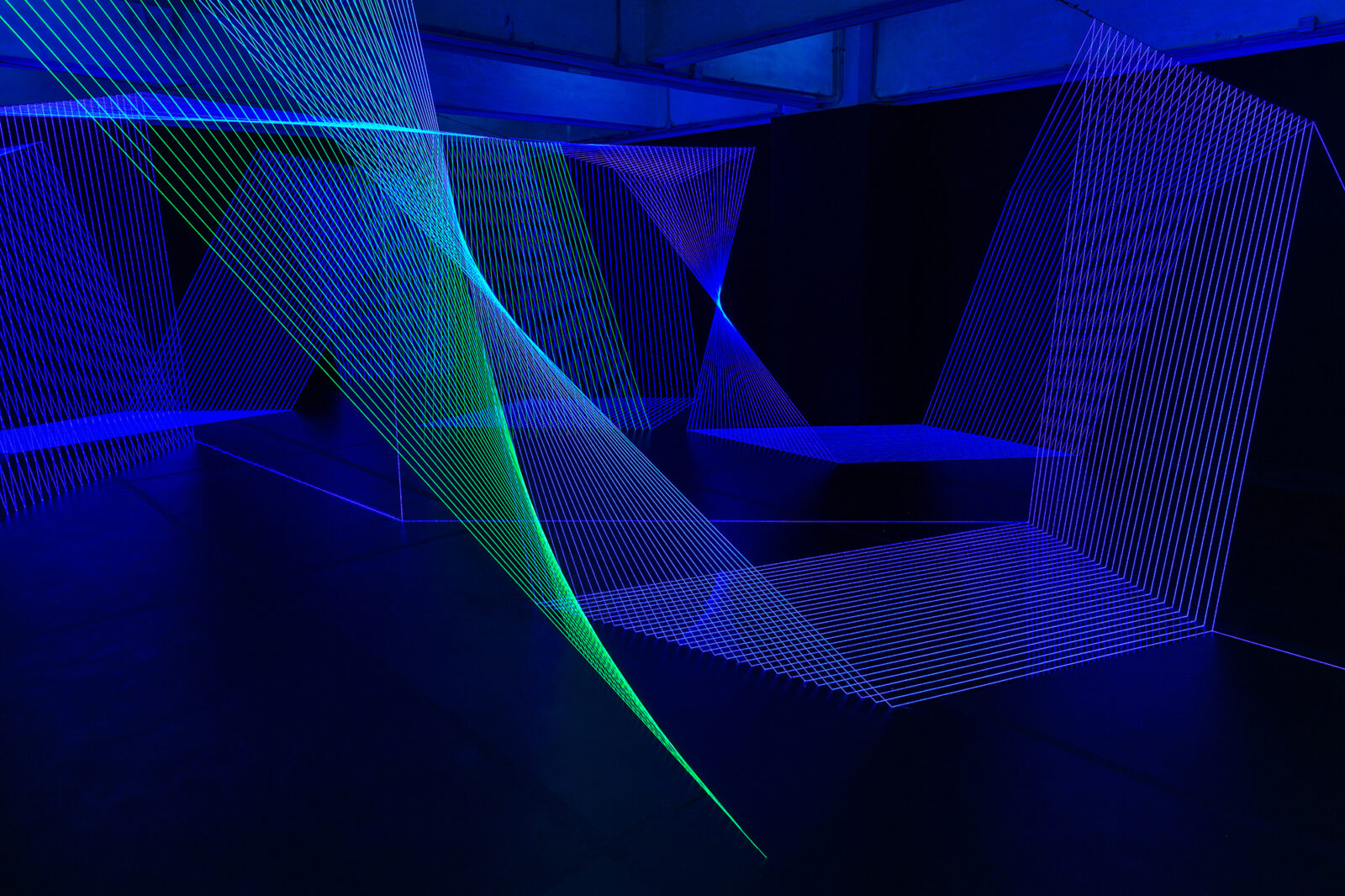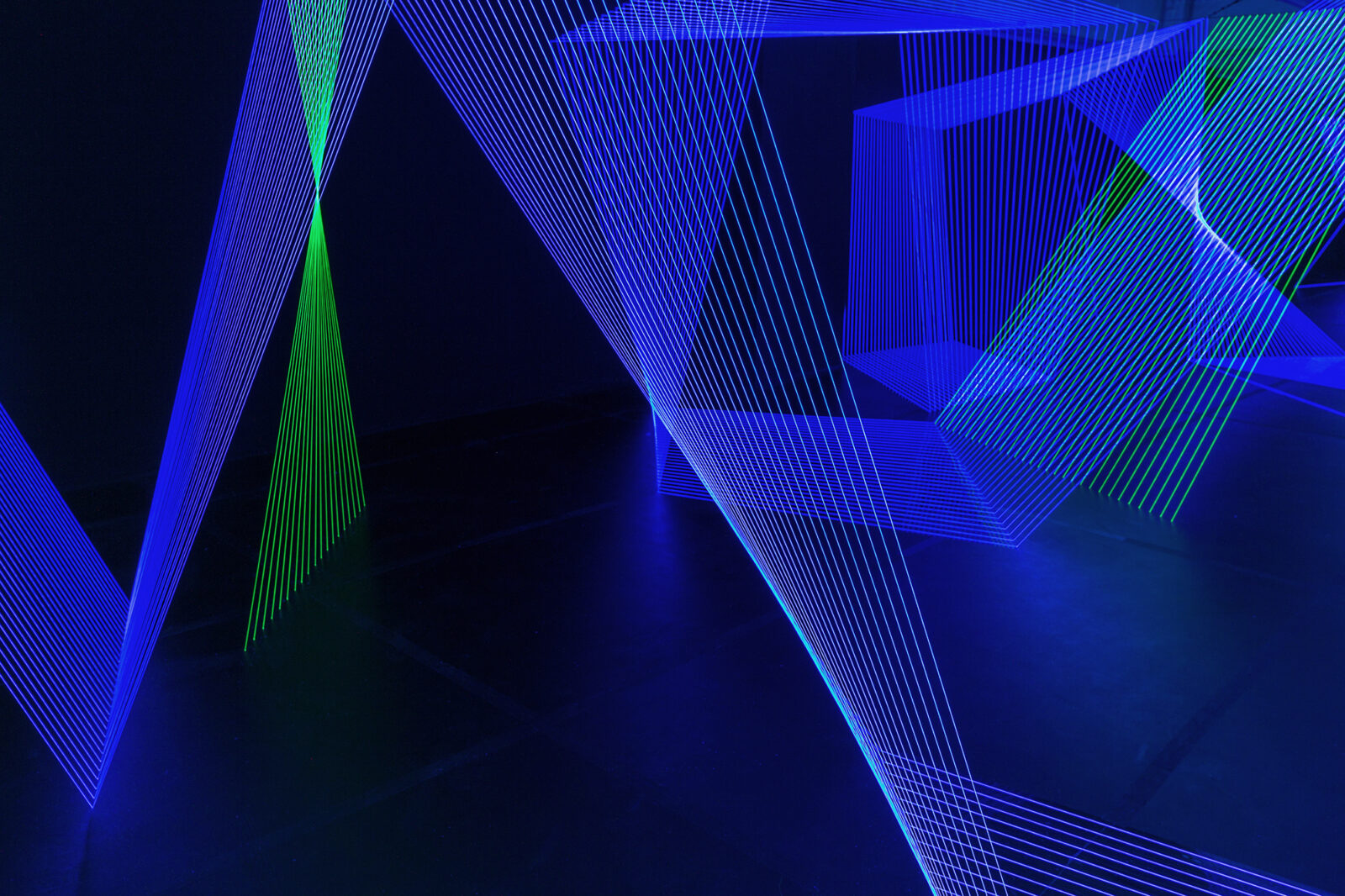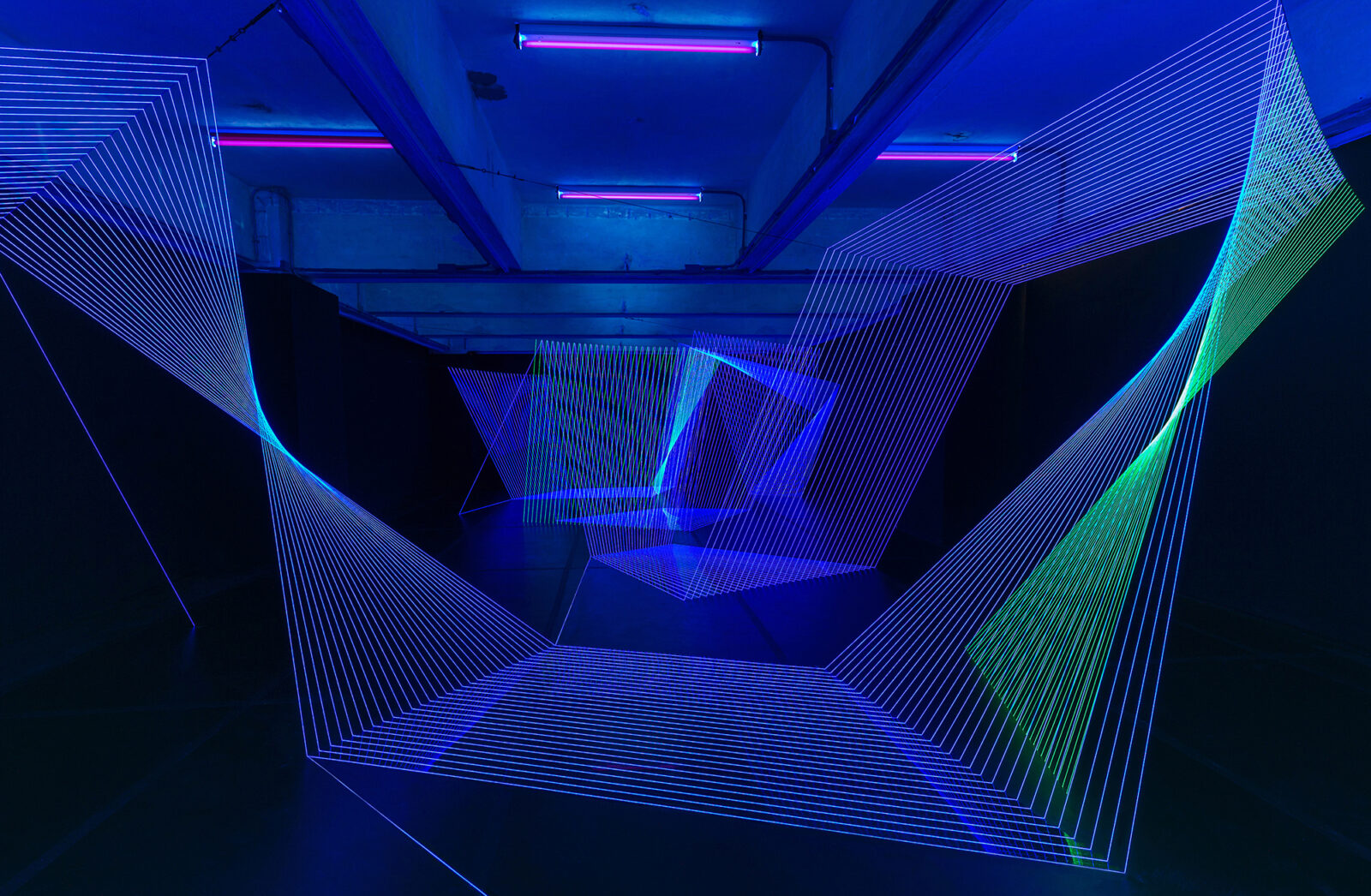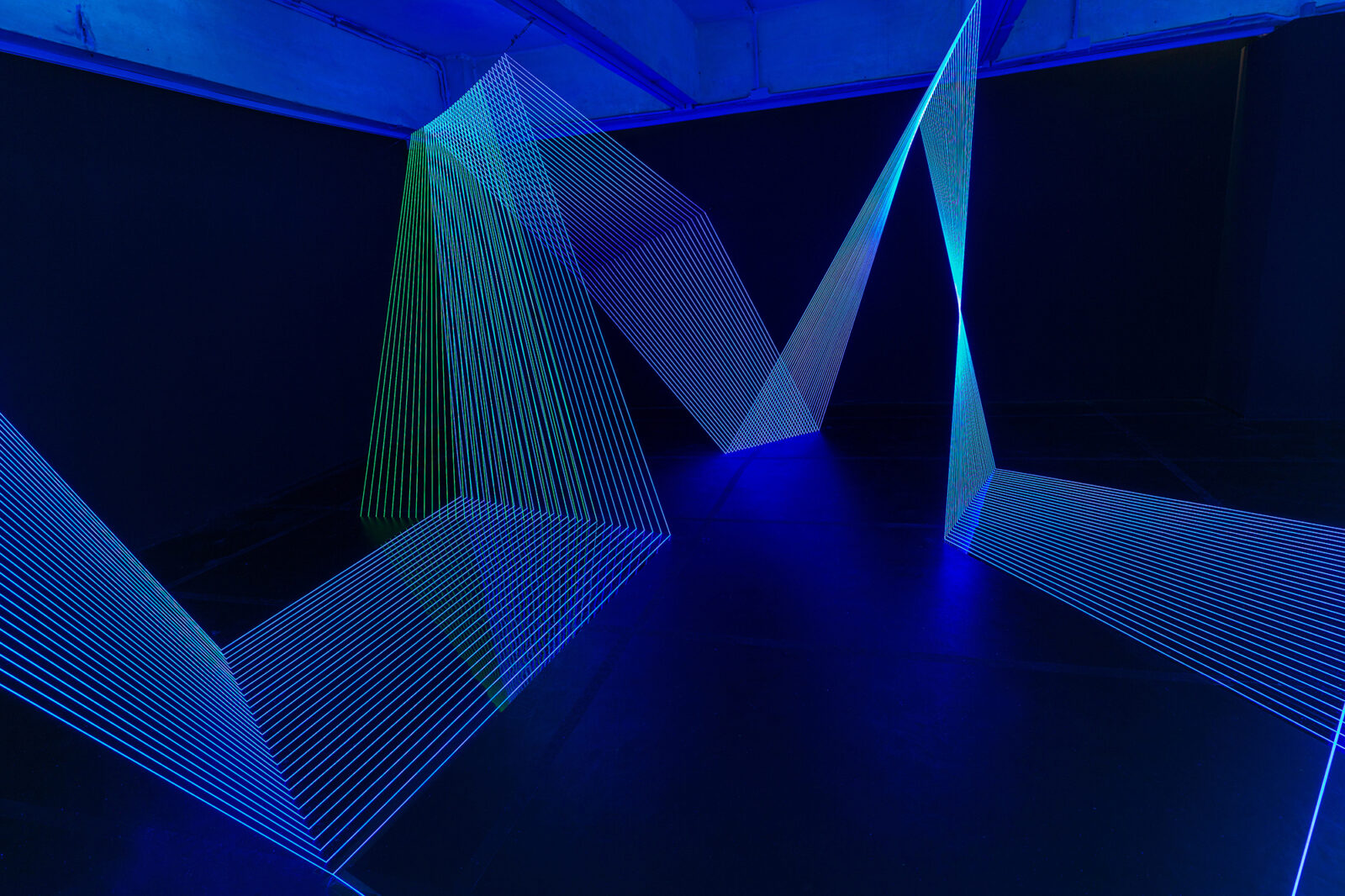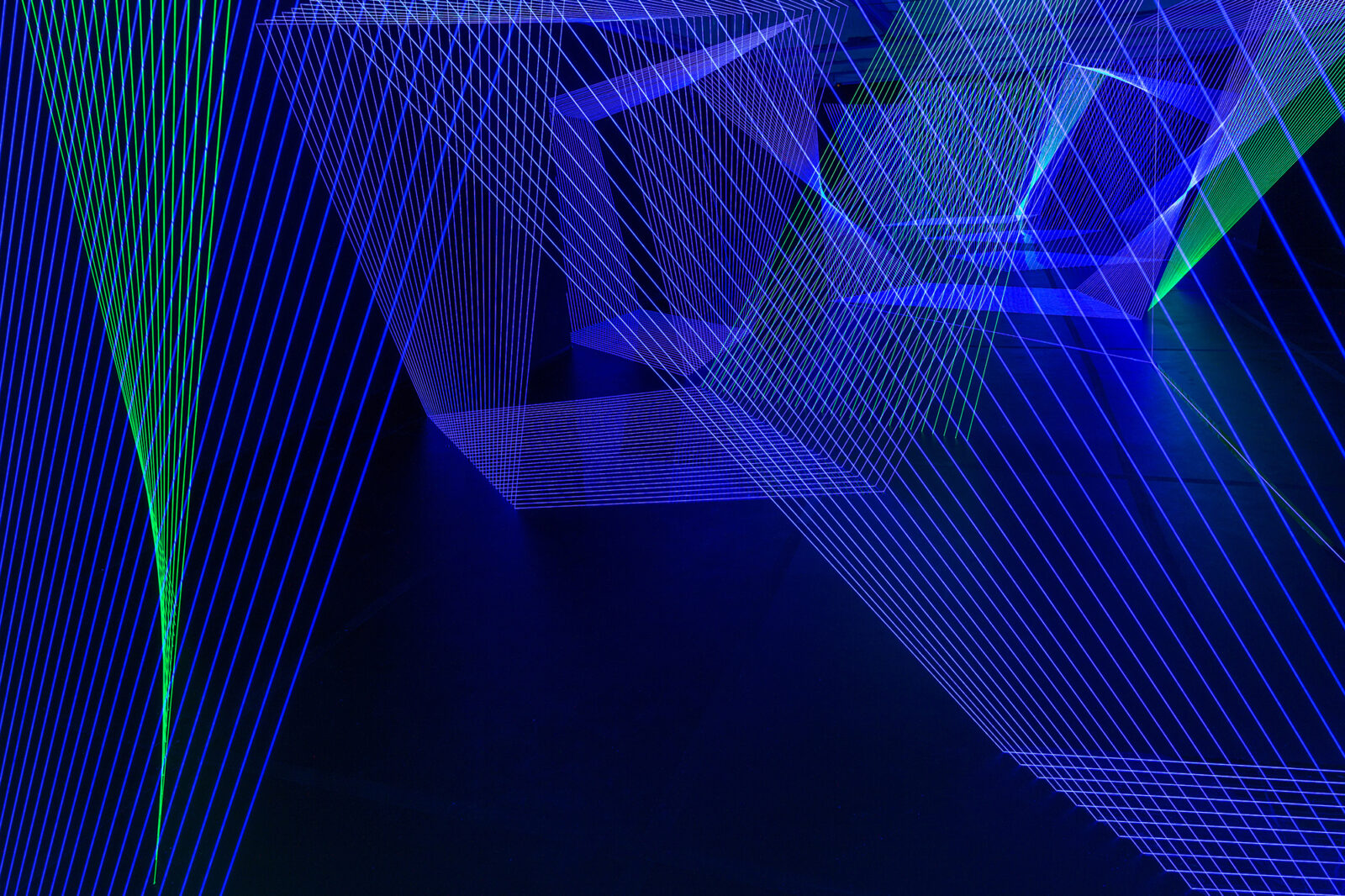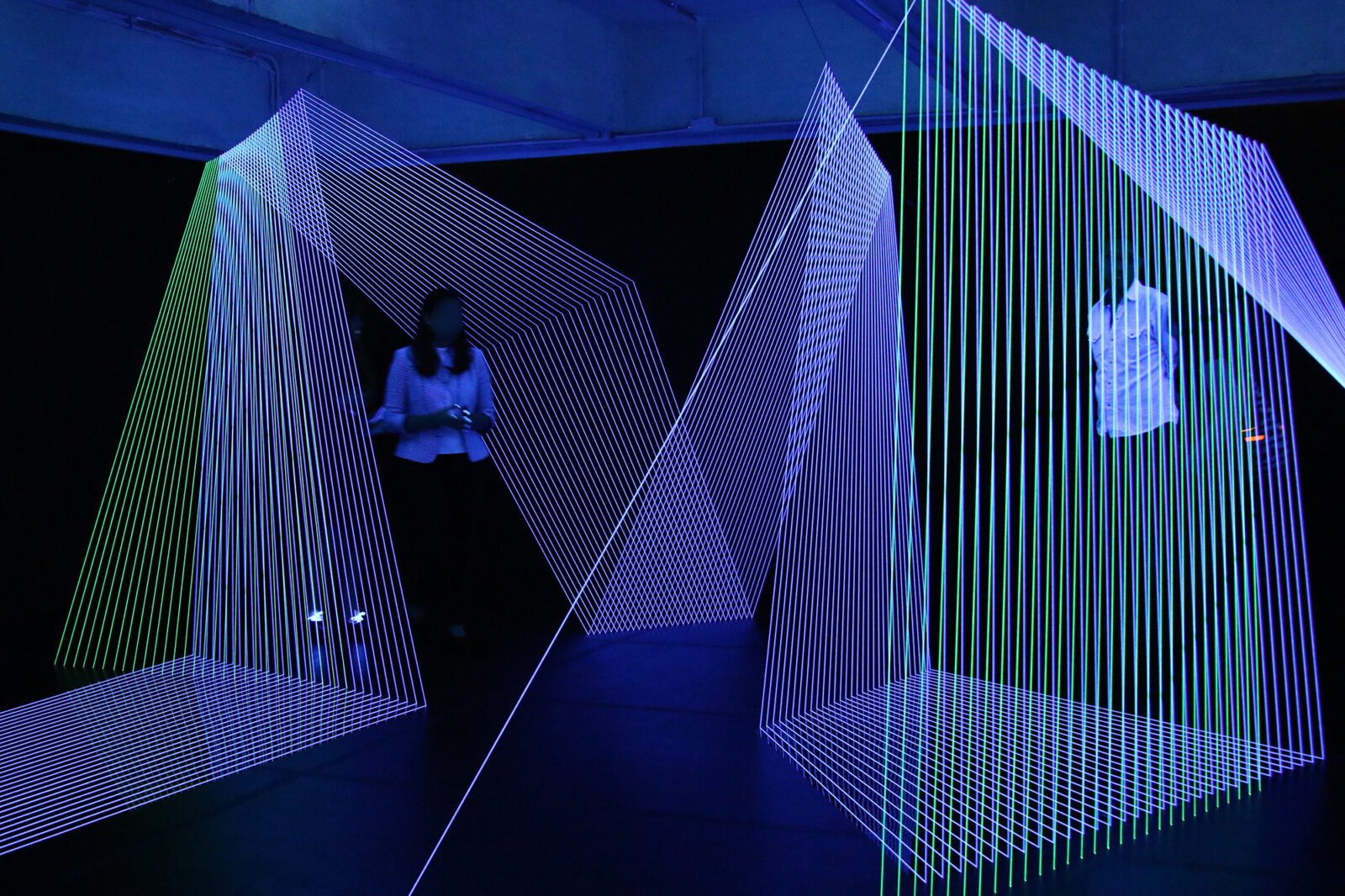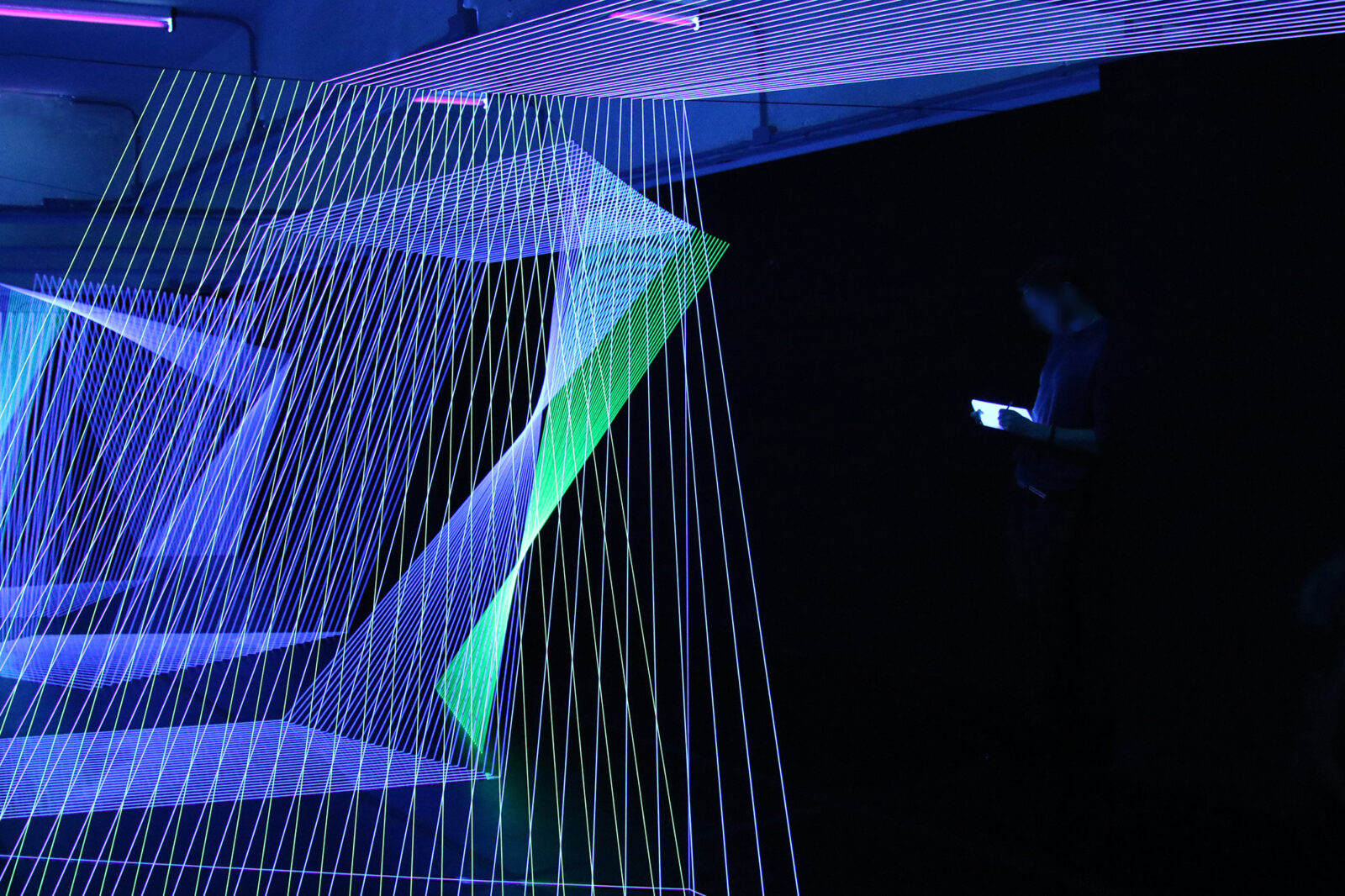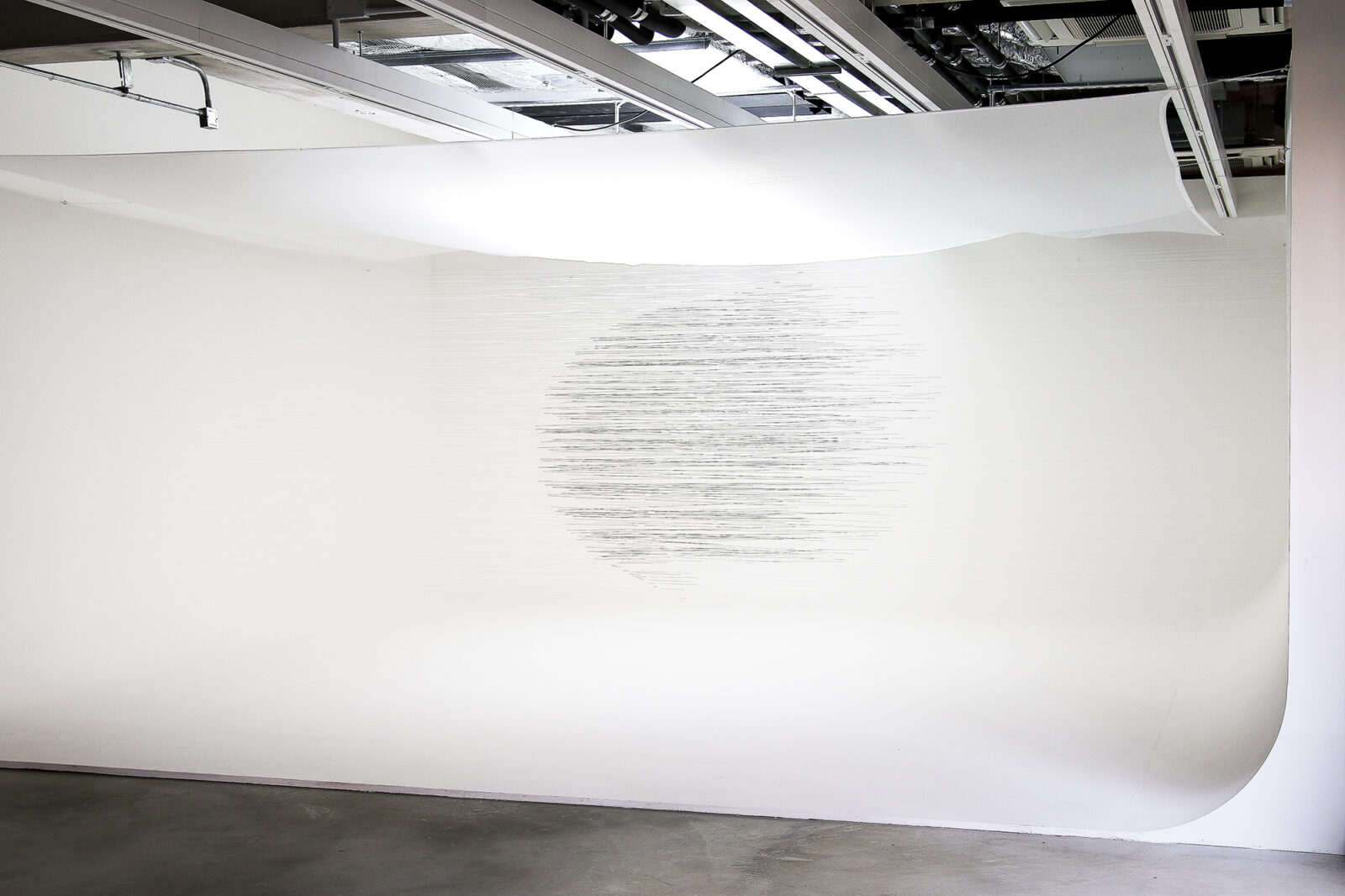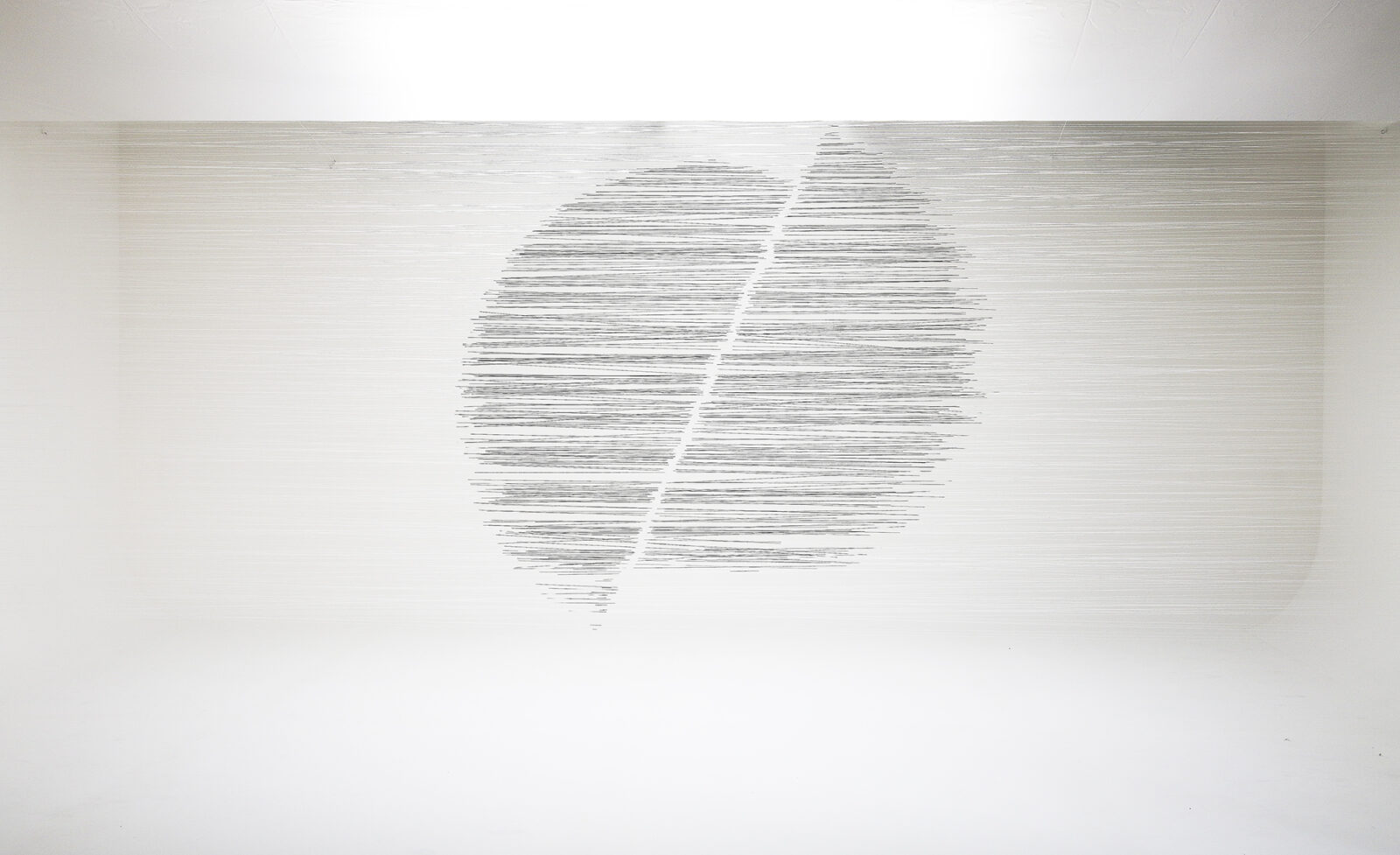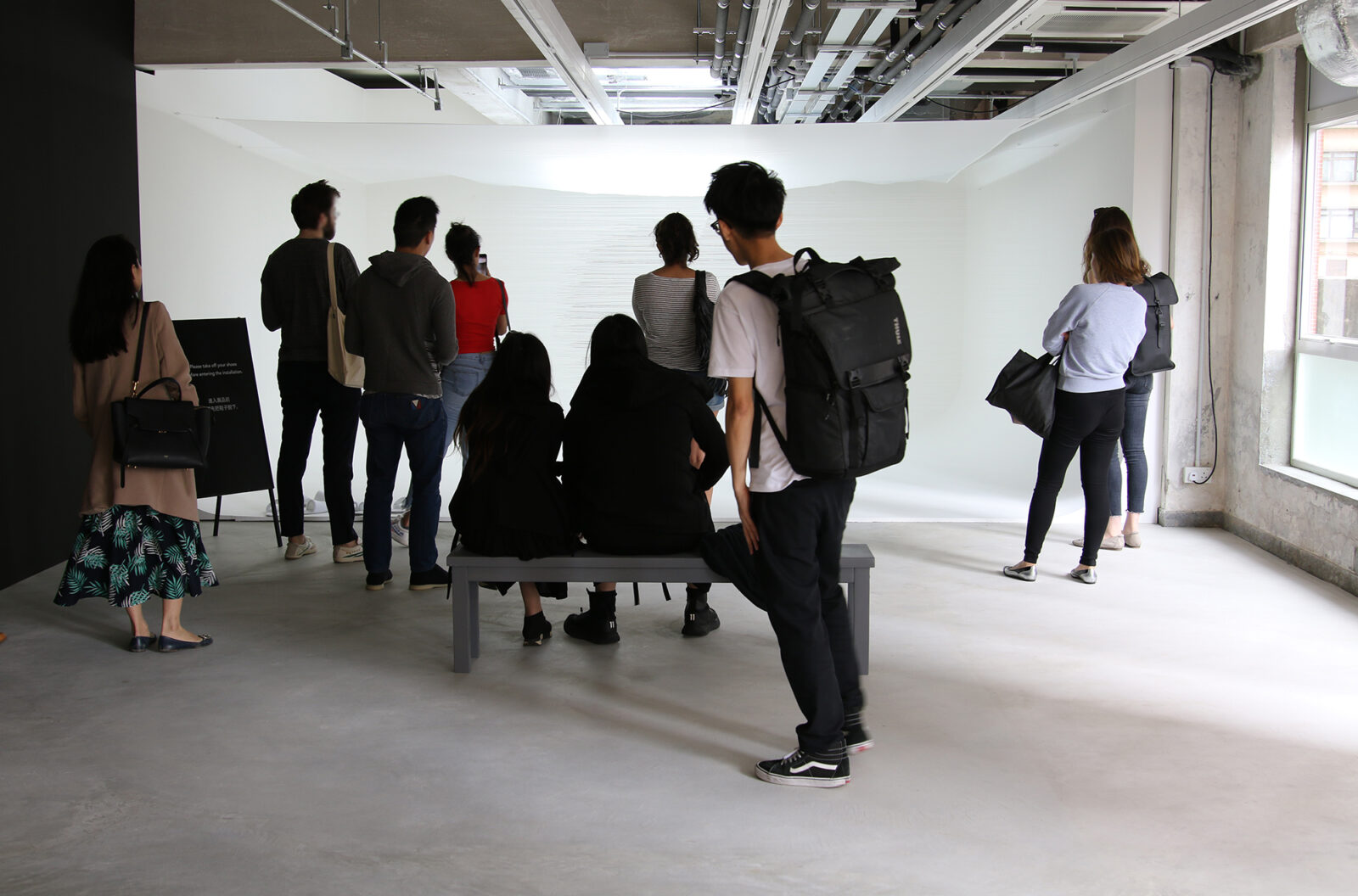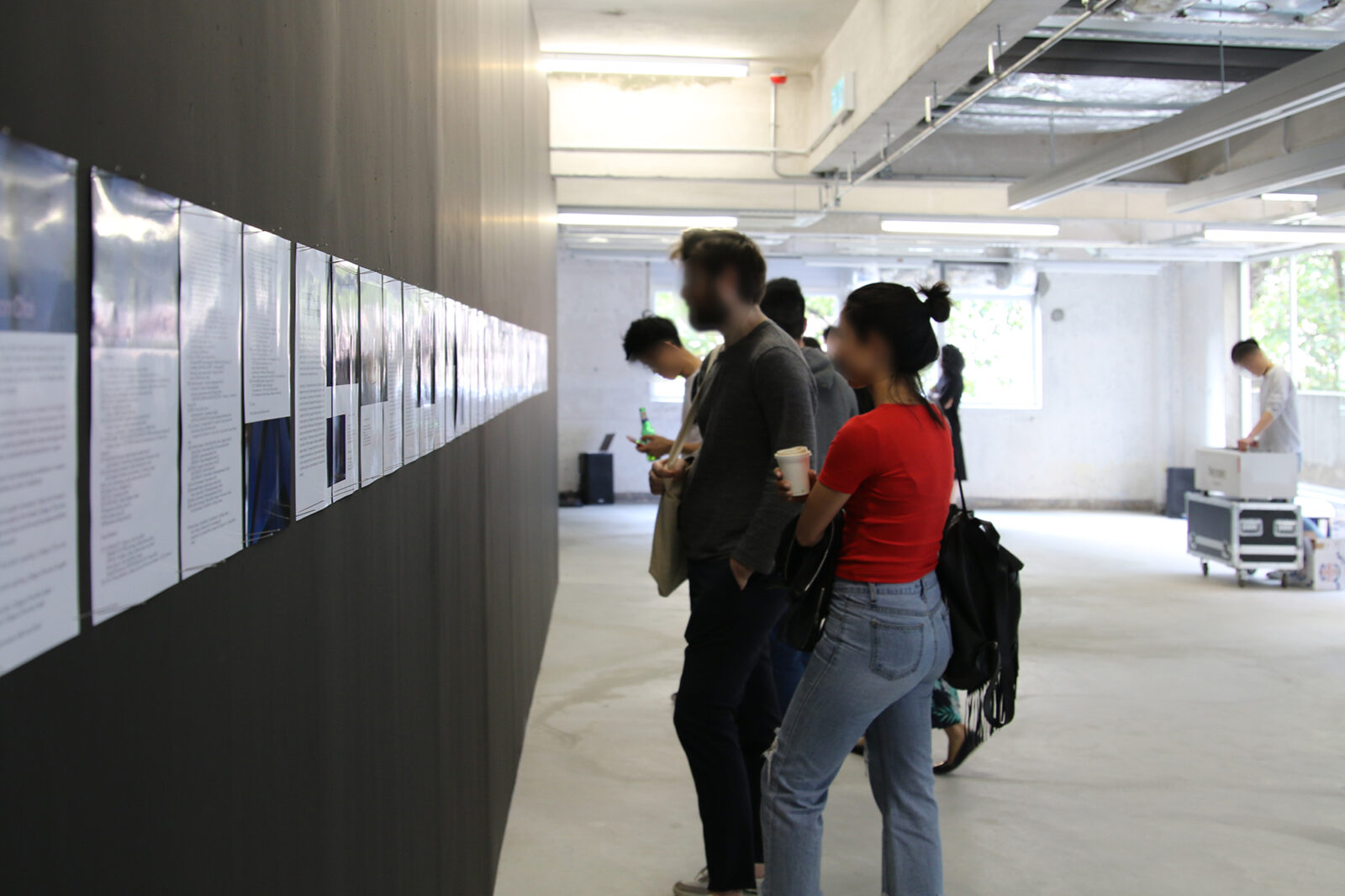 Double Vision
26. March – 21. April. 2018
Contemporary Art (HOCA) Foundation, Hong Kong
Solo Exhibition
Hong Kong Contemporary Art (HOCA) Foundation is proud to present its first landmark exhibition of 2018, "Double Vision" — the inaugural exhibition of installation artist Jeongmoon Choi in Hong Kong.
The exhibition presents the South Koreanborn artist's continued exploration of dichotomies, which often juxtaposes contrasting elements such as light and darkness, line and space, and digital and analogue. Leading up to this exhibition, Choi will create two new site-specific installations in two contrasting environments within HART Haus in Hong Kong, composing the larger work in a completely darkened room illuminated only by UV lighting. To coincide with Art Basel in Hong Kong, the exhibition will take place from 26 March – 21 April in newly launched HART Haus (3/F, 12p Smithfield Road, Kennedytown), part of the HART collective of art spaces. A series of meditation classes will run in parallel, offering busy urban dwellers the opportunity to reflect and relax within the immersive environment of Choi's installation.

Created with threads sourced from her native South Korea, Choi's installations are the result of deliberate and precise calculation and planning. Sometimes, when inspired by the situation to draw directly into the space, Choi walks through the room with a literal thread in her hand to search for new forms in her own movements. Similarly, as viewers walk through the installation, they follow Choi's steps as they experience and interpret the work. Inside the immersive environment of Choi's installation, UV lit threads seem to vibrate, creating a doubling effect as each eye sees the composition from a slightly different angle.
"Double Vision" is the title of both Choi's elaborate thread installations and the title of this exhibition: the installation Double Vision is composed to initiate the simultaneous perceptions of two overlapping movements created with the threads, while the exhibition Double Vision brings together a dynamic and contrasting dialogue about the dichotomies of light and dark environments. Taking place inside the installation, Qigong master Maggie J. Huh will lead a series of 30-minute meditation sessions that encourage participants to practice mindfulness and explore energy creation in the context of the darkened room and the presence of each other.